HelpDocs Integration
Overview
In this tutorial we will cover how to integrate HelpDocs.io with Simpo's Articles App. After the integration, the articles with sync into simpo every 60 minutes.
Step1: Creating API Key in HelpDocs
Login to your HelpDocs dashboard and head over to Settings
Go to API, and click on Create Key


Check Read And give your Key a name:

Congrats! Now you have your API key in order to sync with Simpo.
Step 2: Integration into Simpo
Login into your Simpo dashboard
Head over to Articles And click on Settings



Under Article Integration Choose HelpDocs
Input your key under HelpDocs API Key
Input your Help Center main URL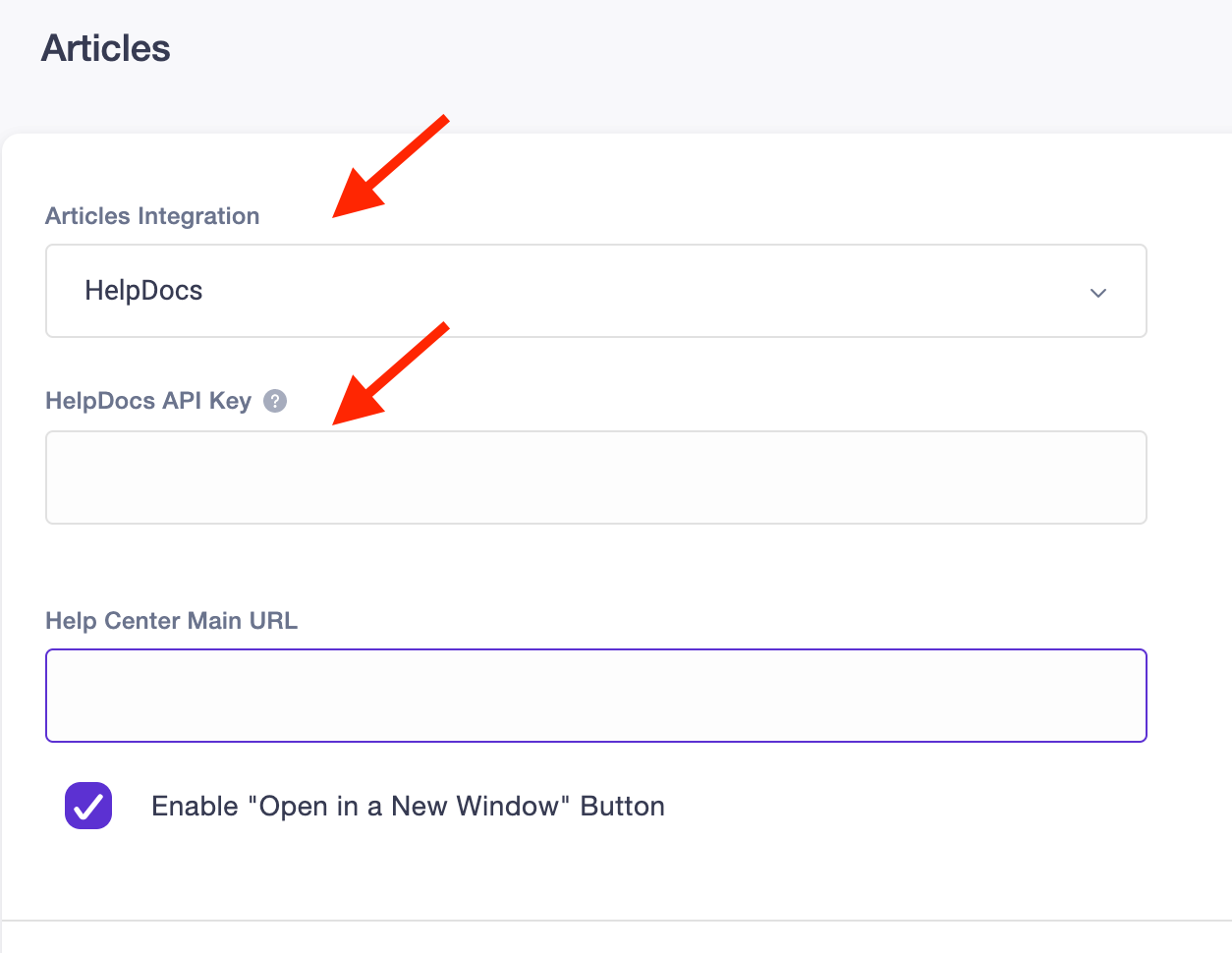 Click Save
After Clicking Save, Sync Articles button should appear. When clicked, it will sync articles manually
---
---