Tips for Creating Great Walkthroughs
Walkthroughs are a powerful tool to help drive user education - and ultimately adoption! Here are 5 tips to help you elevate your Walkthroughs to keep your users interested and completion rates high.
1) Keep it short!
In order to maximize user retention and completion rates, we recommend keeping Walkthroughs under 10 steps. There is typically a significant drop-off of user completion with Walkthroughs longer than that. If you need to record a longer process, consider breaking up the walkthrough into multiple parts. Less is almost always more!
2) Use dynamic steps
Let's face it, clicking a "Next" button multiple times to progress in a Walkthrough can be a bit boring. That's why we have settings to allow users to progress in Walkthroughs by either clicking on elements or typing. Keep your Walkthroughs dynamic and your users engaged!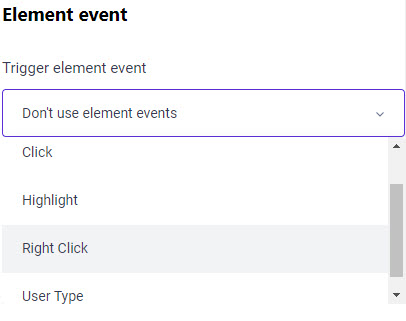 Navigate to the
Settings
of a Walkthrough step to change how progresses! Read more about building a Walkthrough
here
.
3) Embed media
Did you know you can add your own videos, GIFs, and images to your Walkthroughs? Adding media to your walkthrough can be a great way of highlighting certain features and capturing user attention. Read how to do this here.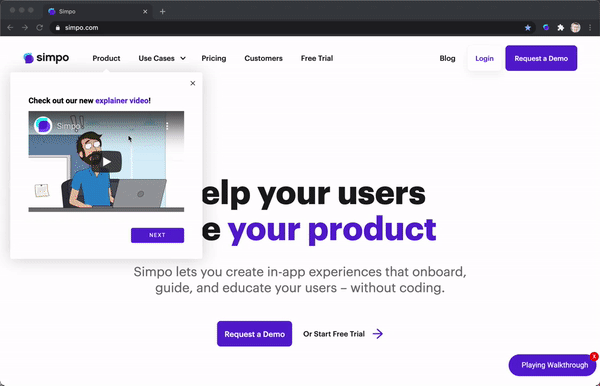 Want to draw attention to a particular feature or element? Try creating a single-step Walkthrough and attach a video or image that allows users to learn more!
4) Combine with other Tools
Like many of Simpo Plus's tools, Walkthroughs can be linked with other tools to create a seamless user experience. Try hyperlinking a Walkthrough within an Announcement or leave an Article link on a Walkthrough step! The example below is a great example of driving usage of other Simpo tools.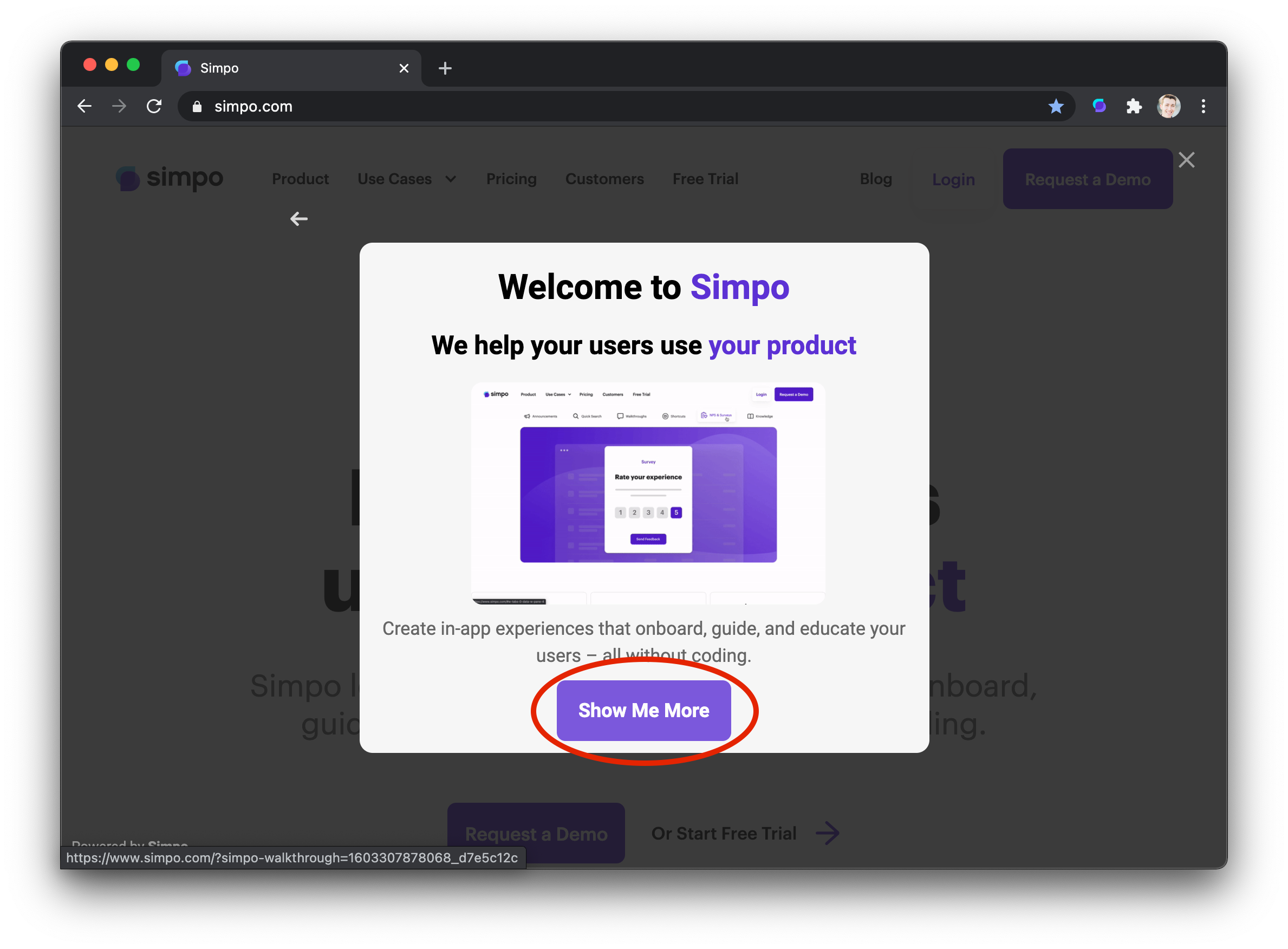 The "Show Me More" button in the Announcement above is linked to a Walkthrough! Read about how to do this
here
.
5) Make searchable
One of the best features of Walkthroughs is that they can continue to provide guidance and value after the initial onboarding process. By making your Walkthroughs searchable, users can access them at a later date to serve as a refresher on a process or tool.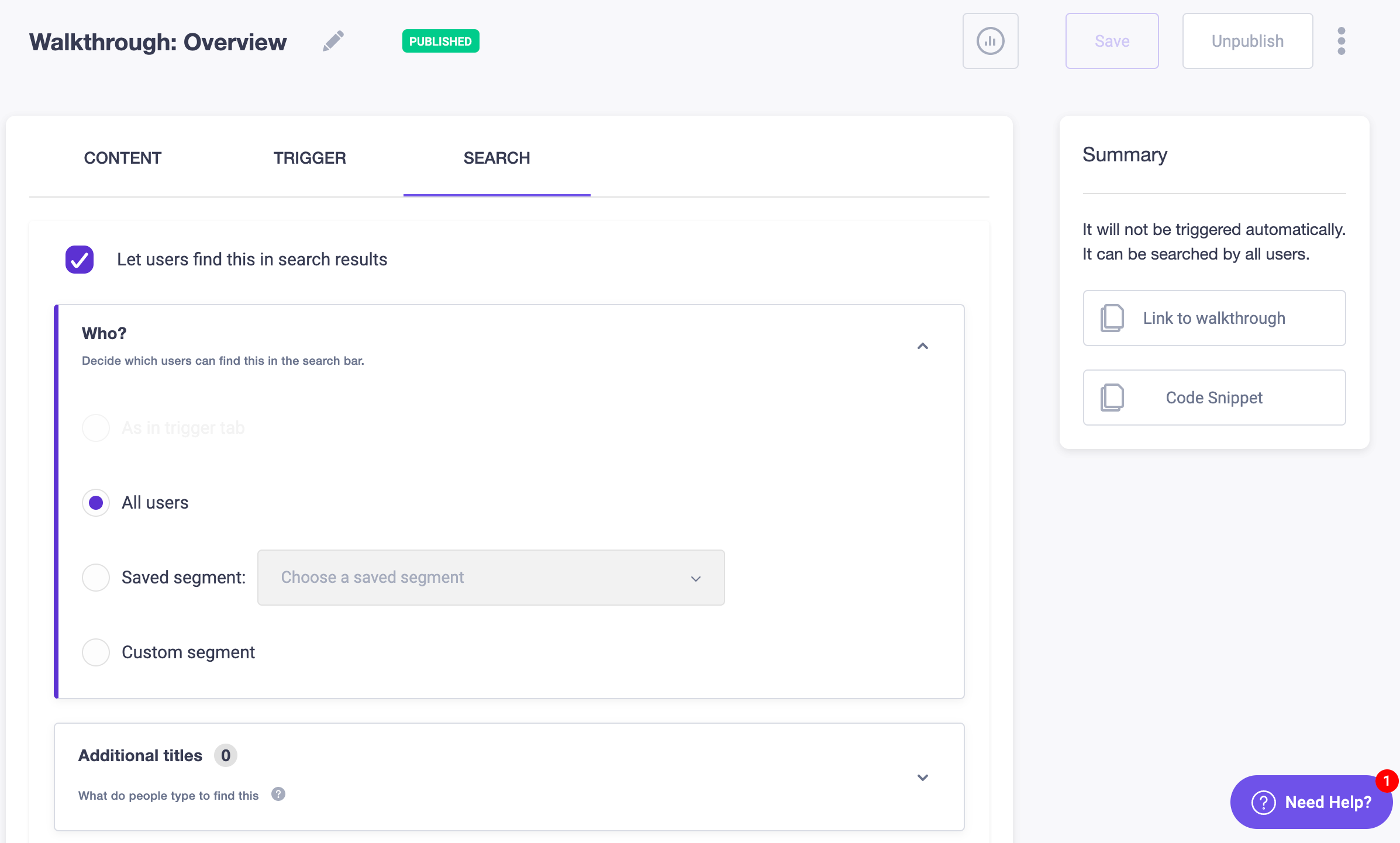 Read more about Searchability options here.
---
---