Preview Function
---
Want to see your Simpo Plus content before you publish it to your users? Use Preview to see what your content will look like to your users!
---
Which tools can I preview?
You can preview your content on the following tools:
---
How do I preview tools?
You can preview your content by clicking on the "Preview" icon in the upper-right corner.

This "Preview" icon can be seen in other places on Simpo Plus.
No matter where it appears, the functionality will remain the same.
You can choose the preview mode by clicking on the arrow. There are two options:
On my own product
You can preview the announcement on top of your website and see exactly how users will see it.
You will be prompted to download the Simpo Plus extension, this will allow the content to be displayed on the site.
If the snippet has already been added to the site, there is no need to download the extension.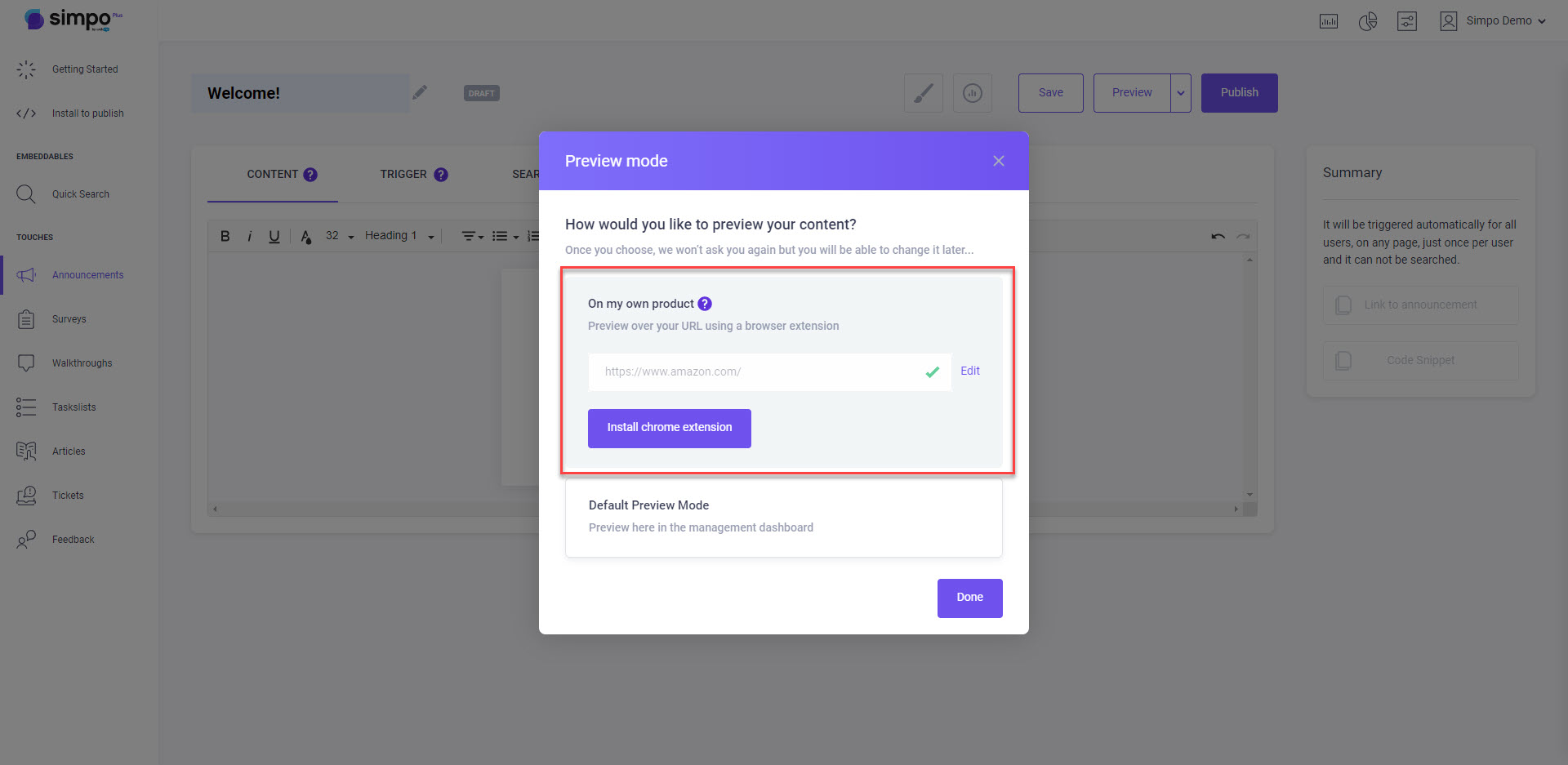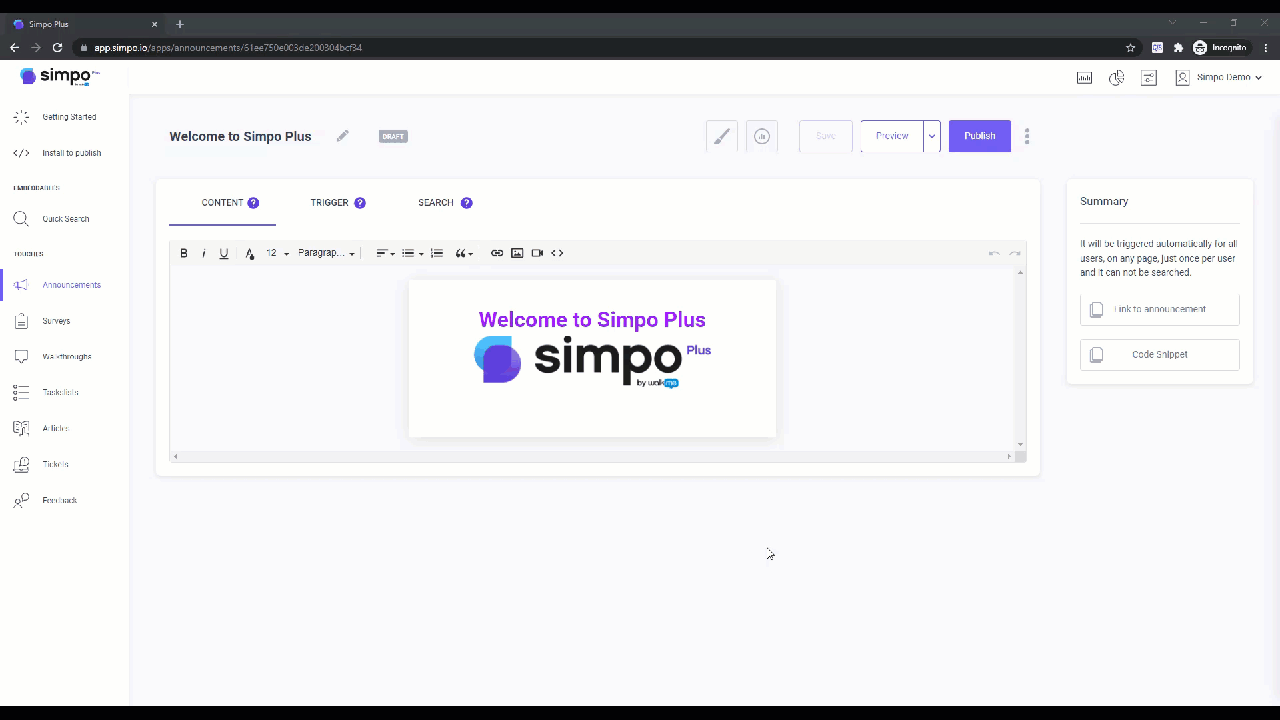 Default Preview Mode
Your content can be viewed in Web, Mobile, and Tablet views with the option of switching between portrait and table views on top of Simpo Plus.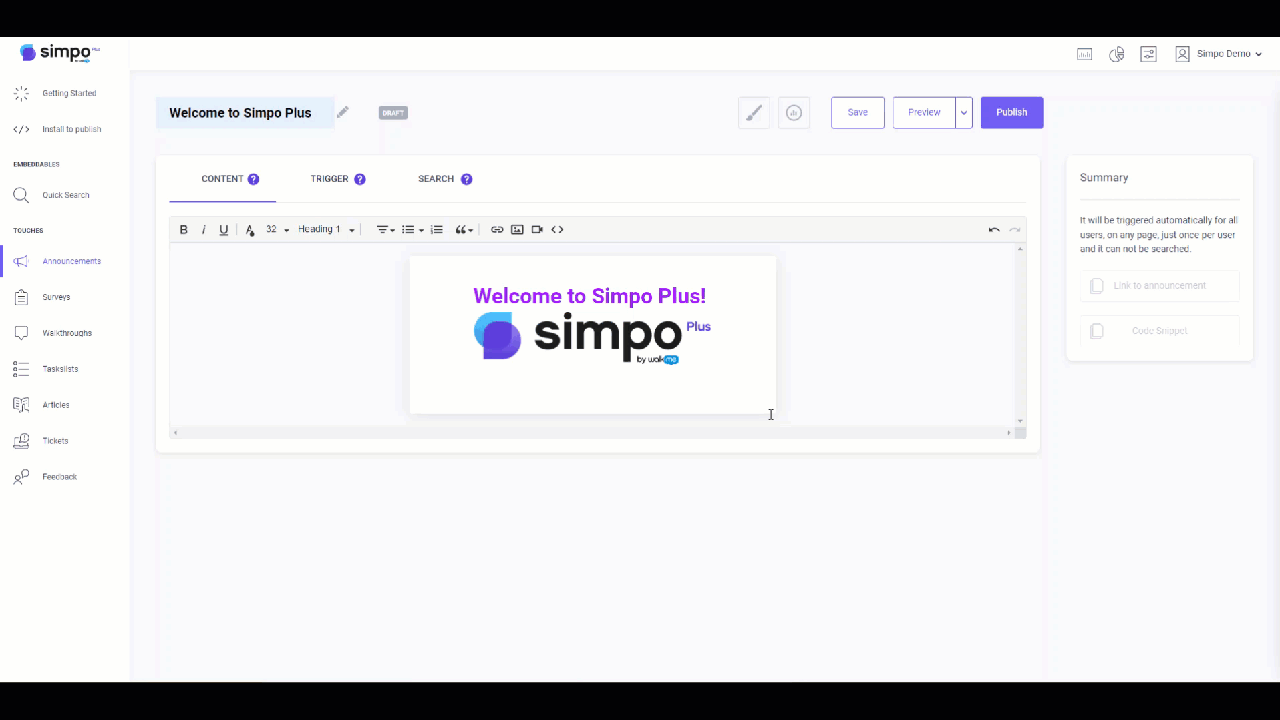 ---
---