Preview Function
---
Want to see your Simpo Plus content before you publish it to your users? Use Preview to see what your content will look like to your users!
---
Which tools can I preview?
You can preview your content on the following tools:
---
How do I preview tools?
Preview your content by clicking the "eye" icon in the upper-righthand corner of the content page.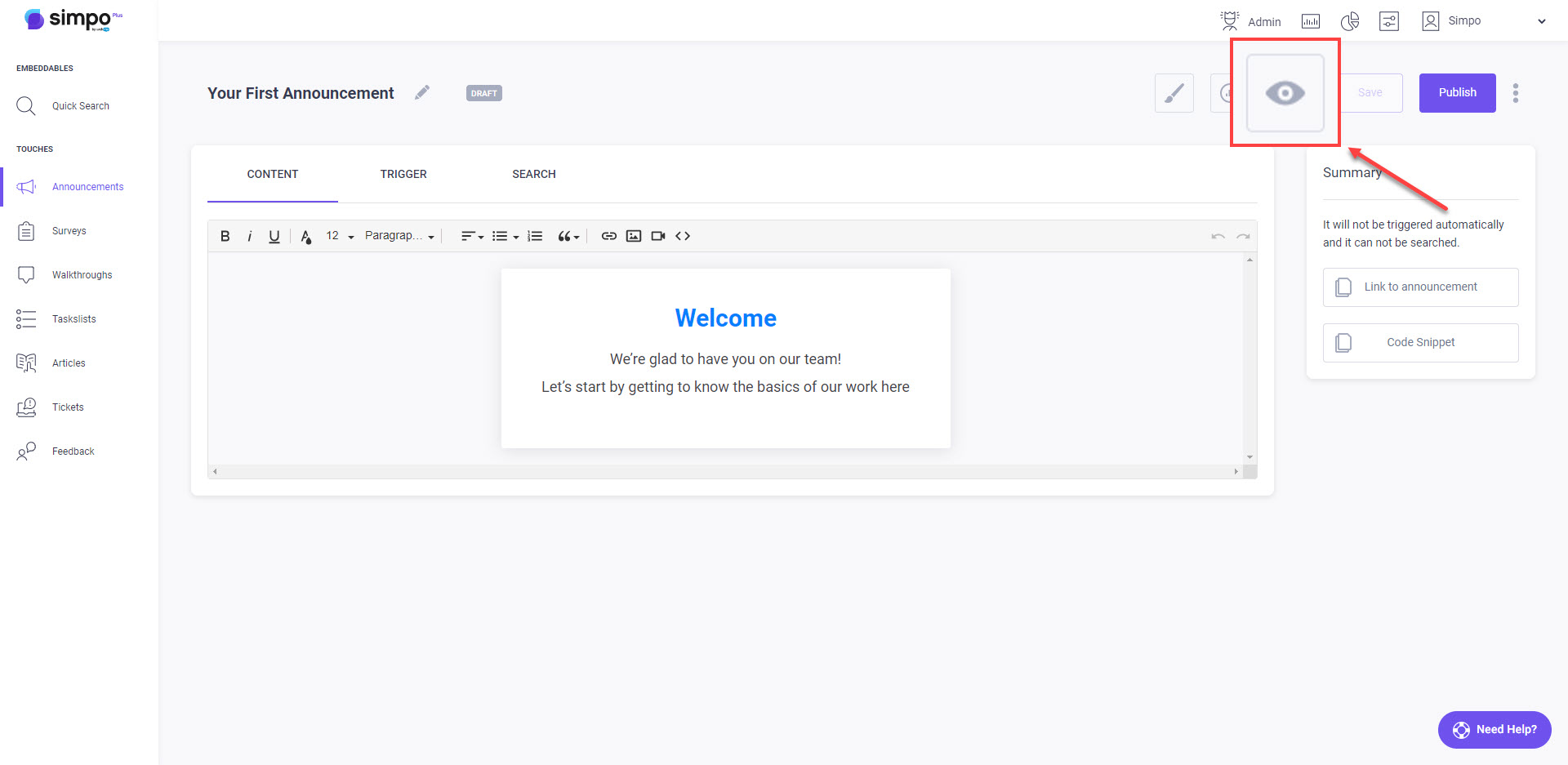 This "eye" icon can be seen in other places on Simpo Plus.
Regardless of location, the functionality will be the same.
After clicking on the icon, you will be brought to the Preview Screen. Here, you can view your content in Web, Mobile, or Tablet view with the option to switch between portrait and table view.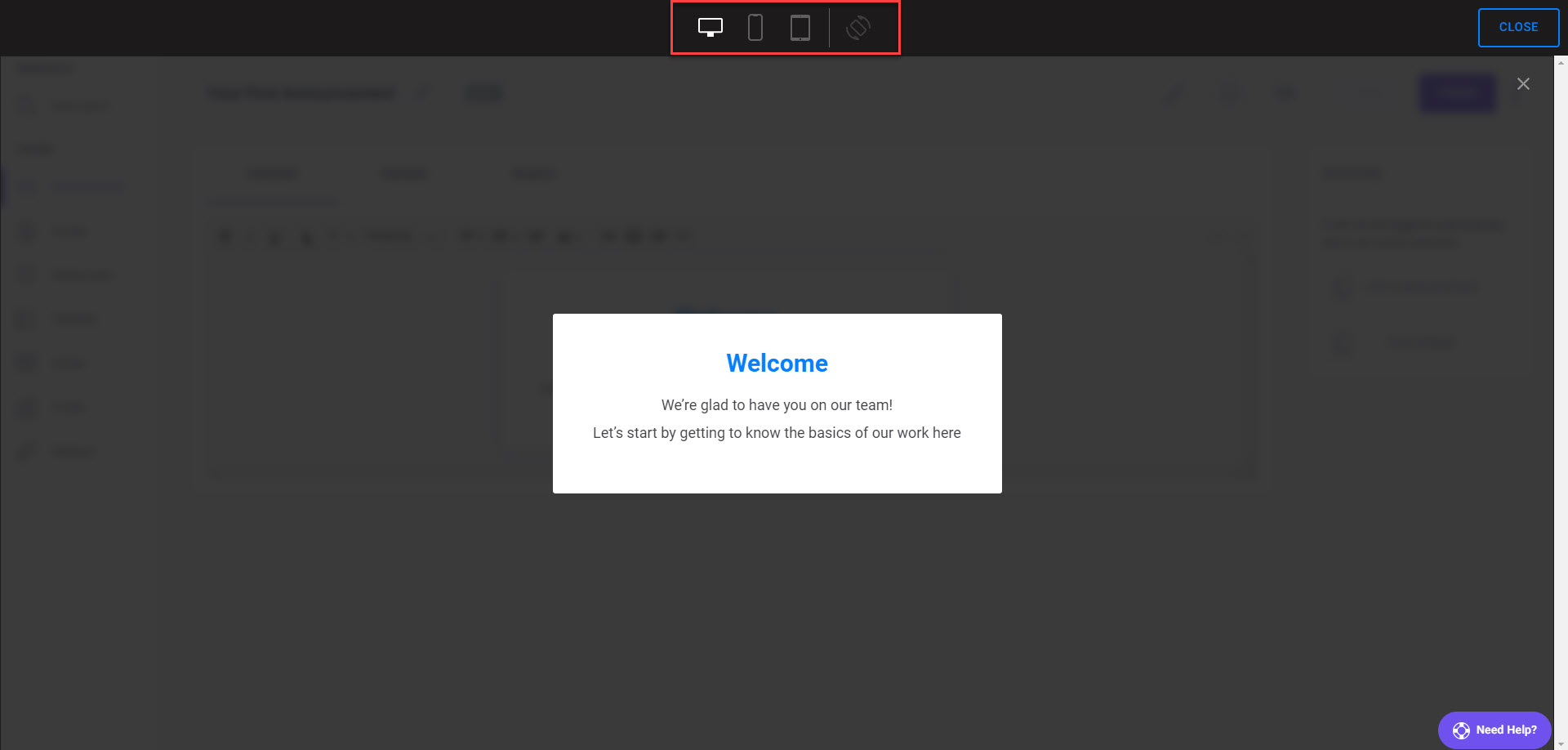 ---
---