Quick Search FAQ
---
Have a question about the Simpo Plus Search Bar? Take a look at our most frequently asked questions!
Can I customize the search results?
You can! By default, Simpo Plus presents users with the most popular options but you can configure the search results in a variety of ways. Search results can be customized to the user type, a particular account, or even to the page the search is accessed on.
Read more about customizing your search results here.
Can I change the appearance of the Search Bar?
Yes, like many of Simpo Plus's tools you can apply CSS to change their appearance. To do so, navigate to Simpo Plus's Configuration Page and locate the field titled, "Application Appearance" under Advanced Configuration.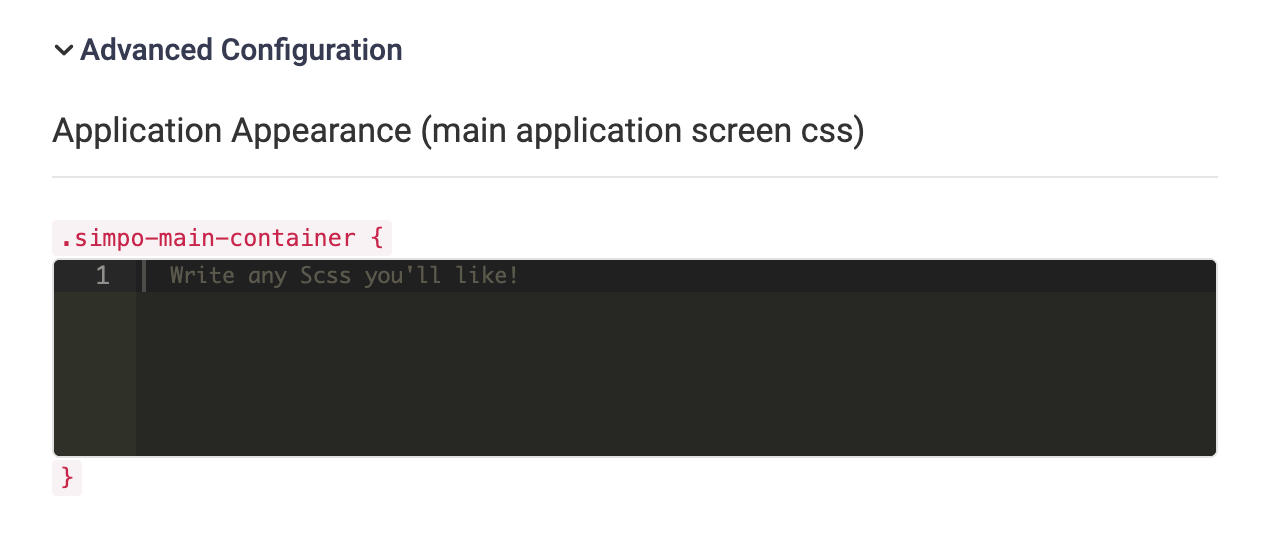 You can also customize the look of individual search results as well. Read more here.
Can I create custom search results, unrelated to a Simpo Plus tool?
You can! You can create search results that are not connected to one of Simpo Plus's tools. The search result could be a hyperlink, a custom script, a call to another tool, or so much more.
Read more about how to create custom results here.
Is it possible to change the priority of search results when similar titles?
There is currently no way to adjust the priority of search results with the same or very similar titles. Priority can be given to a particular result by reducing similar titles or through the use of additional titles.
Learn more about additional titles here.
---
---