Simpo Plus Widget
---
The Simpo Plus Widget is the engine that powers everything related to your Simpo Plus Tools.
The Widget is how your end-users will start their Simpo Plus journey by accessing the information they are looking for. By clicking the Widget, a user can access the Search Bar for everything related to what you have created in Simpo or integrated into Simpo Plus.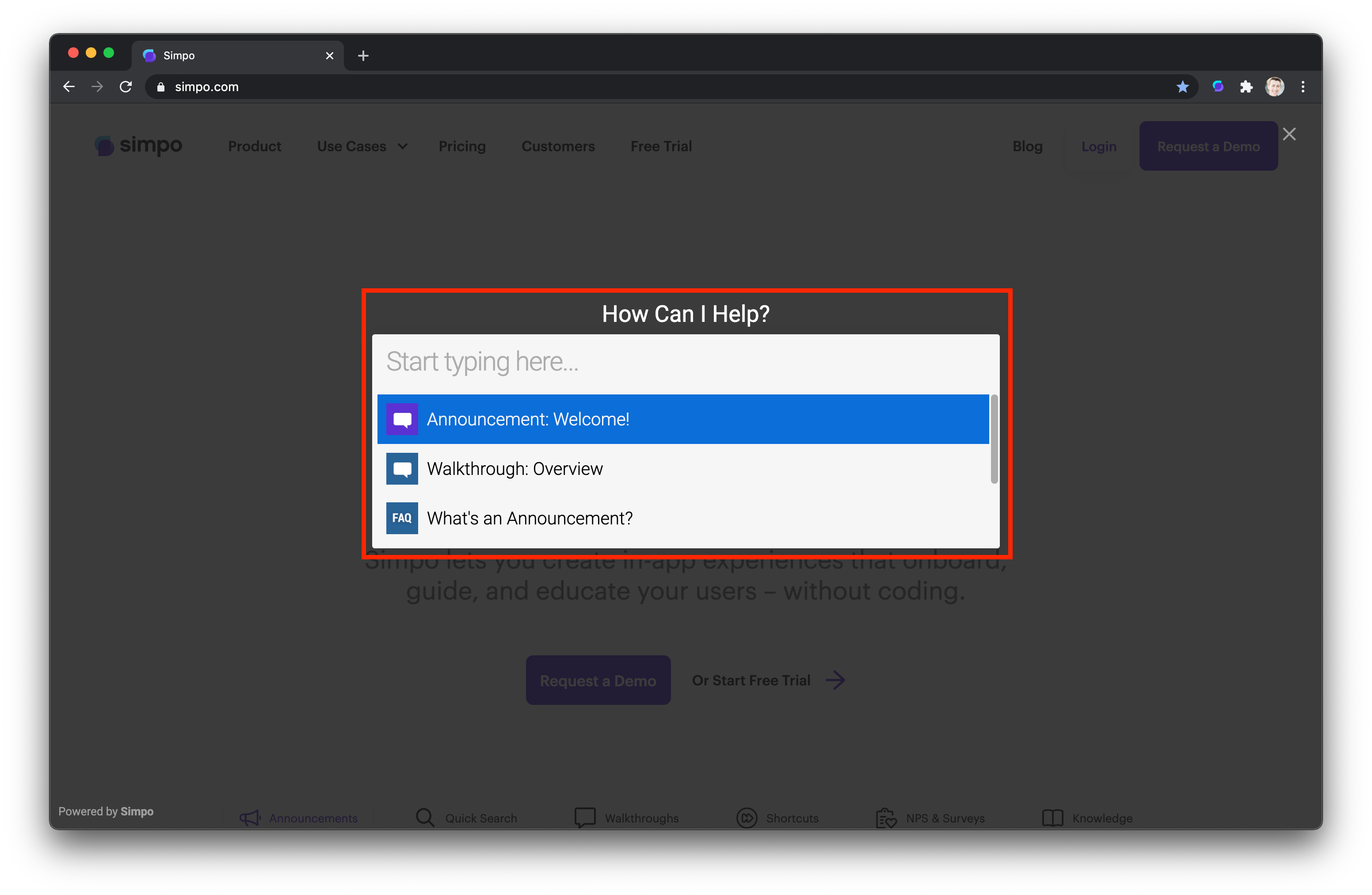 By default, the Widget will show a red notification dot until clicked on.
Customizing the Simpo Plus Widget
---
The Widget is fully customizable and can be made to reflect any type of branding or custom CSS. In order to edit, you can follow the steps below:
Click on the Configuration icon in the top right-hand corner of the Simpo Plus Dashboard
Once on this page, you can start editing everything from the Widget text color, background color, and even the design of the Search Bar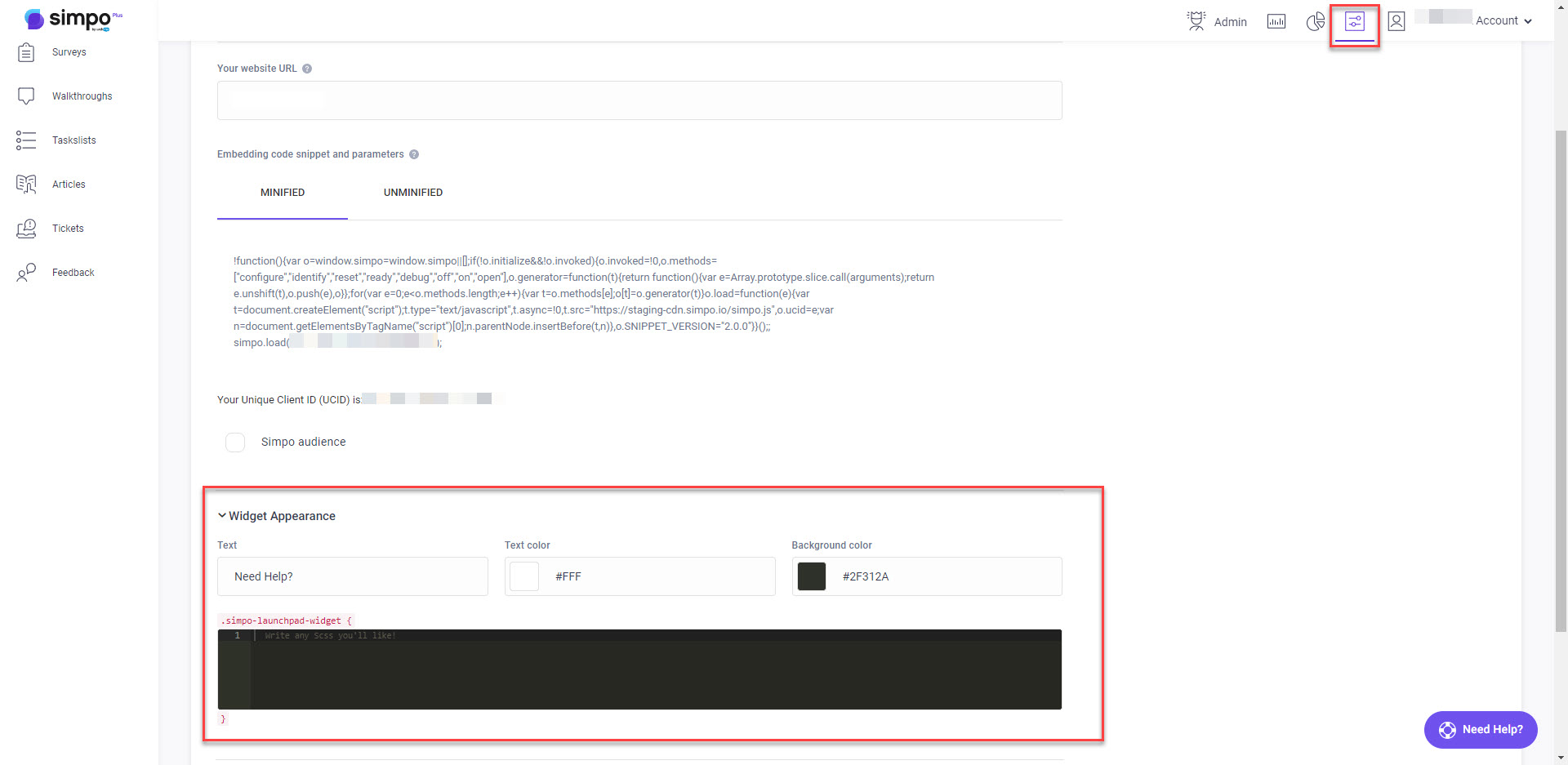 The Simpo Plus Launchpad Widget field allows you to change the location of where/how the Widget appears on your web application. The Simpo Plus Main Container allows you to change the actual appearance of the Main Container.
Alternatives to the Simpo Plus Widget
---
You are not limited to launching the Simpo Plus Search Bar from the Widget only.
First, to disable the Widget, navigate to the Configuration Page and scroll down to the Widget Appearance tab. By adding the line display: nonethe CSS field, you will hide the Widget.

Simpo Plus can then instead be activated by attaching the console command below to any element in your product.
simpo.open()
Once attached, users can launch Search with just a click!
Ready to customize the rest of the Search Bar? Read more
here
.
---
---