Survey FAQs
What are Surveys?
Simpo Plus Surveys are an extremely powerful tool for you to capture real-time feedback from your end-users and target audiences. With the Survey Tool, you are able to create surveys that contain multi-choice questions, free-text questions, rating questions, and NPS questions.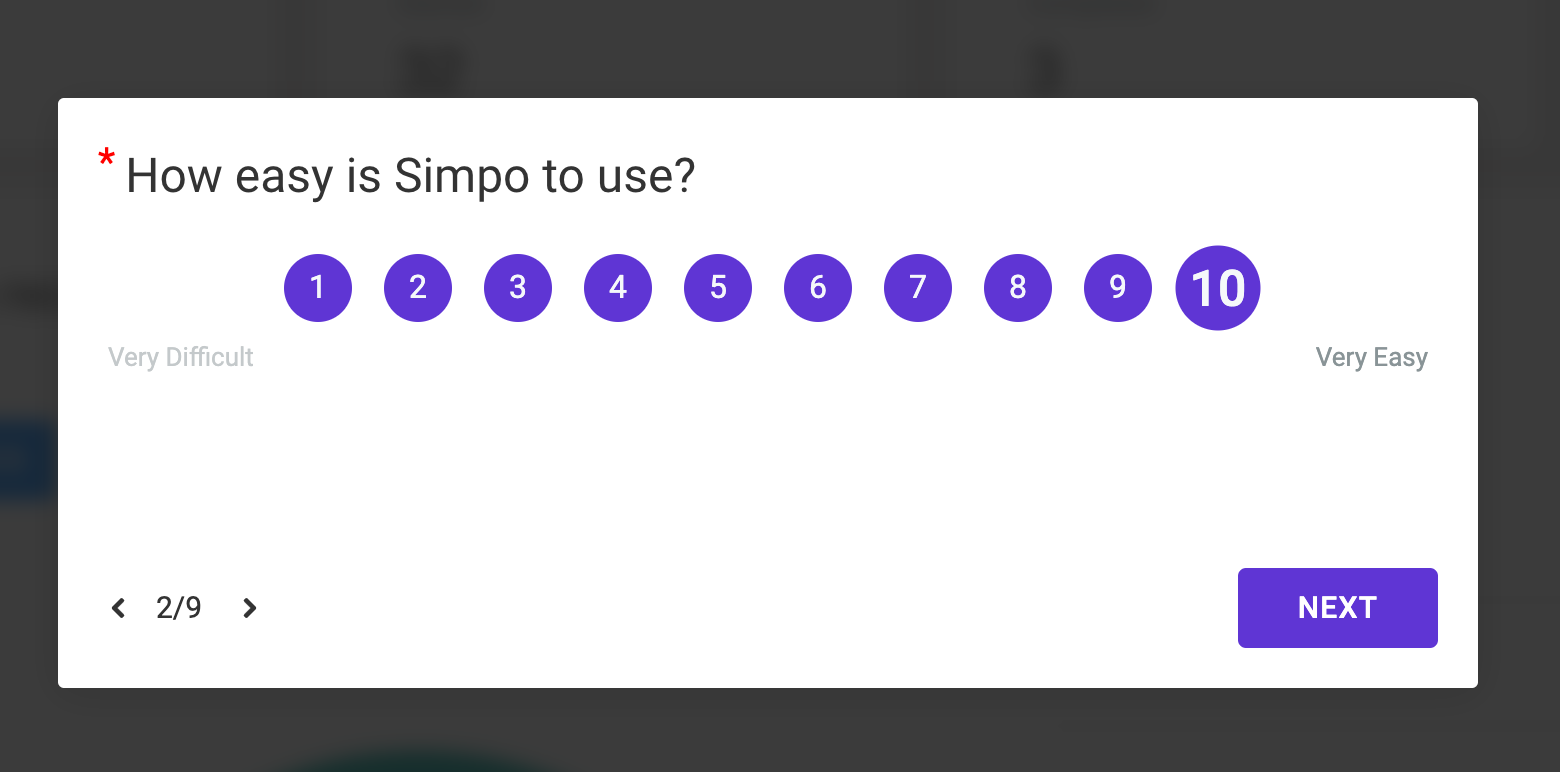 Read more about Surveys here.
What is NPS?
The Net Promoter Score (NPS) is a survey-based management tool used to measure experience and overall satisfaction for a customer. The NPS survey calculates a score based on a ranking from 0-10 made by a user and asks one question: "How likely are you to recommend us to your friends and colleagues?"
How do I create Surveys?
Read more about creating Surveys here.
Can I control when/where Surveys are shown to users?
Absolutely! Like all of Simpo Plus's tools, you have the ability to target who sees the Survey, where it appears, and how often it is shown with Triggers.
Read more about Triggers and Segmentation here.
Can Surveys be triggered after a user takes an action? Or once their account reaches a certain age?
Yes, this can be done by passing in parameters to Simpo Plus.
Read more about parameters here.
Can I export feedback from Simpo Plus?
Yes! You have the option to export feedback from every survey via a .csv file.
What happens if two Surveys questions trigger at the same time?
Simpo Plus will only show one Survey at a time to users. If two Surveys are triggered at the same time, priority will be given to the Survey with the earlier publication date. The other Survey will appear the next time the trigger conditions are met.
---
---