Simpo Plus Dashboard Overview
---
The Simpo Plus Dashboard is the control center of all Simpo Plus content. The dashboard is the starting point for each and every customer. The Dashboard gives each user access to create all of the Simpo Plus tools, review key metrics on the account, and make any necessary changes to the account.
---
What information is on the Simpo Plus Dashboard?
---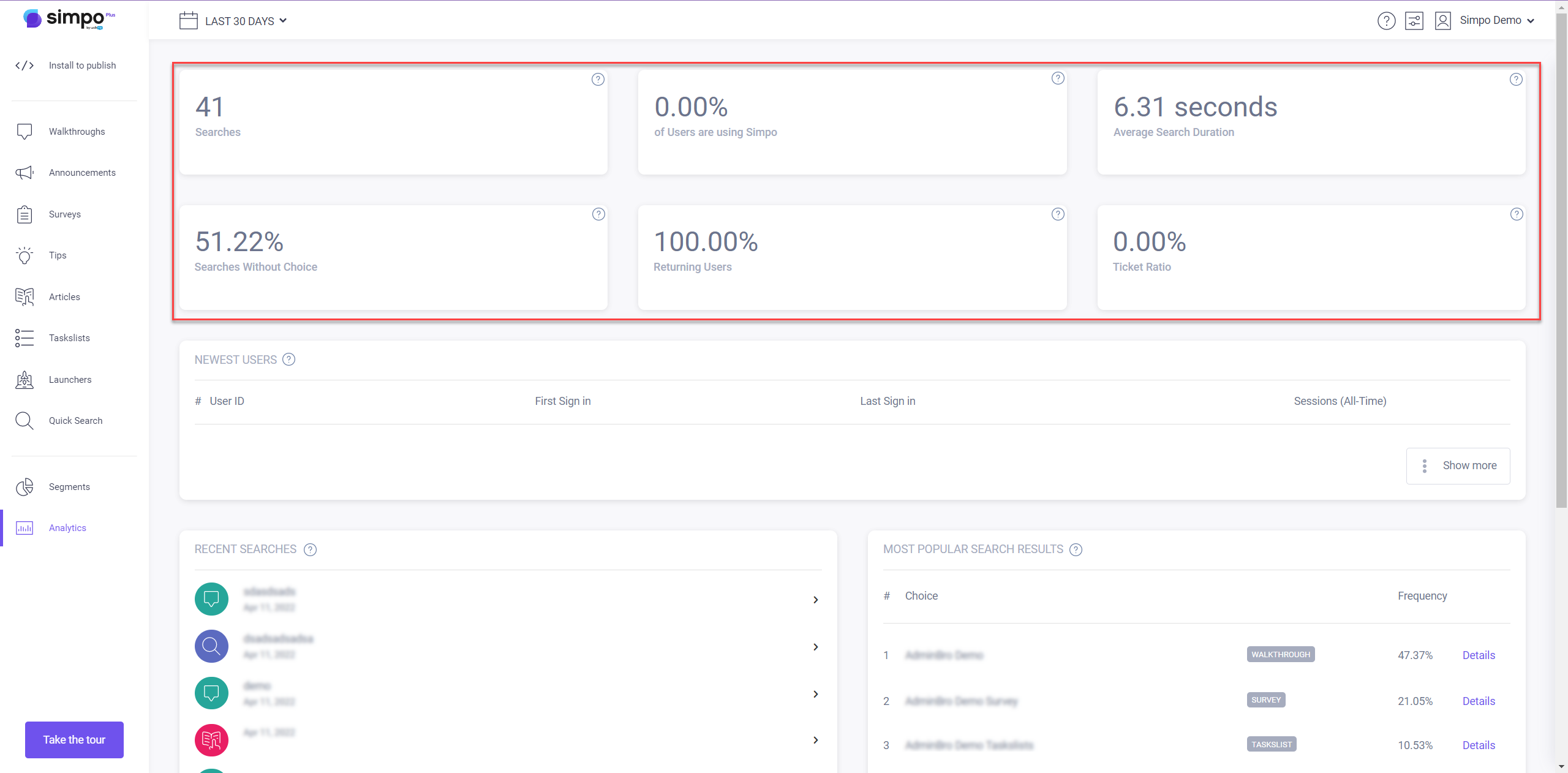 At the top of the Simpo Plus Dashboard, you can easily start understanding high-level metrics and activity by users.
Key metrics such as:
Searches
% of Users are using Simpo
Average Search Duration
Searches Without Choice
% of Returning Users
Ticket Ratio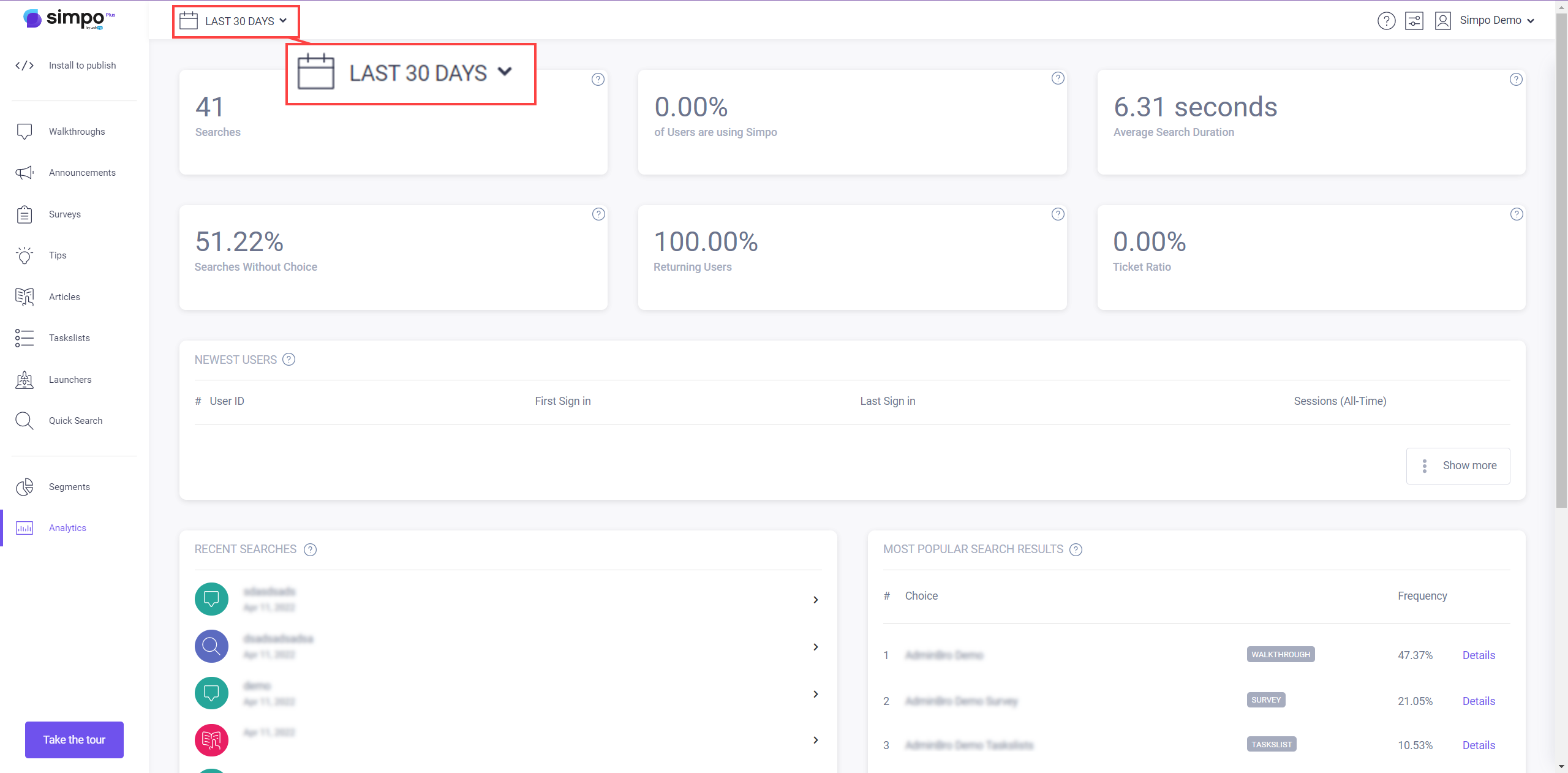 Along with the metrics provided at the top of the Simpo Plus Dashboard, you can also filter this by time period.
You can choose from Today, 7 days, 30 days, 90 days, and Custom Range as seen in the picture above. This allows you to keep track of these metrics over time as well as how they change based on your Simpo Plus Tools configuration.
PRO TIP: You can create a Custom Range in order to understand how the metrics change over time.
Further down the Simpo Plus Dashboard, you can discover more user data such as "Recent Searches" and "Most Popular Search Results". This type of information can give you an idea of what your users are looking for and how product changes can help meet those needs.
Read more about the Simpo Dashboard and its metrics here.
Navigation Bar
---
Simpo Plus' Tools can be accessed quickly from the Navigation Bar on the left side of the Dashboard. This bar is always visible!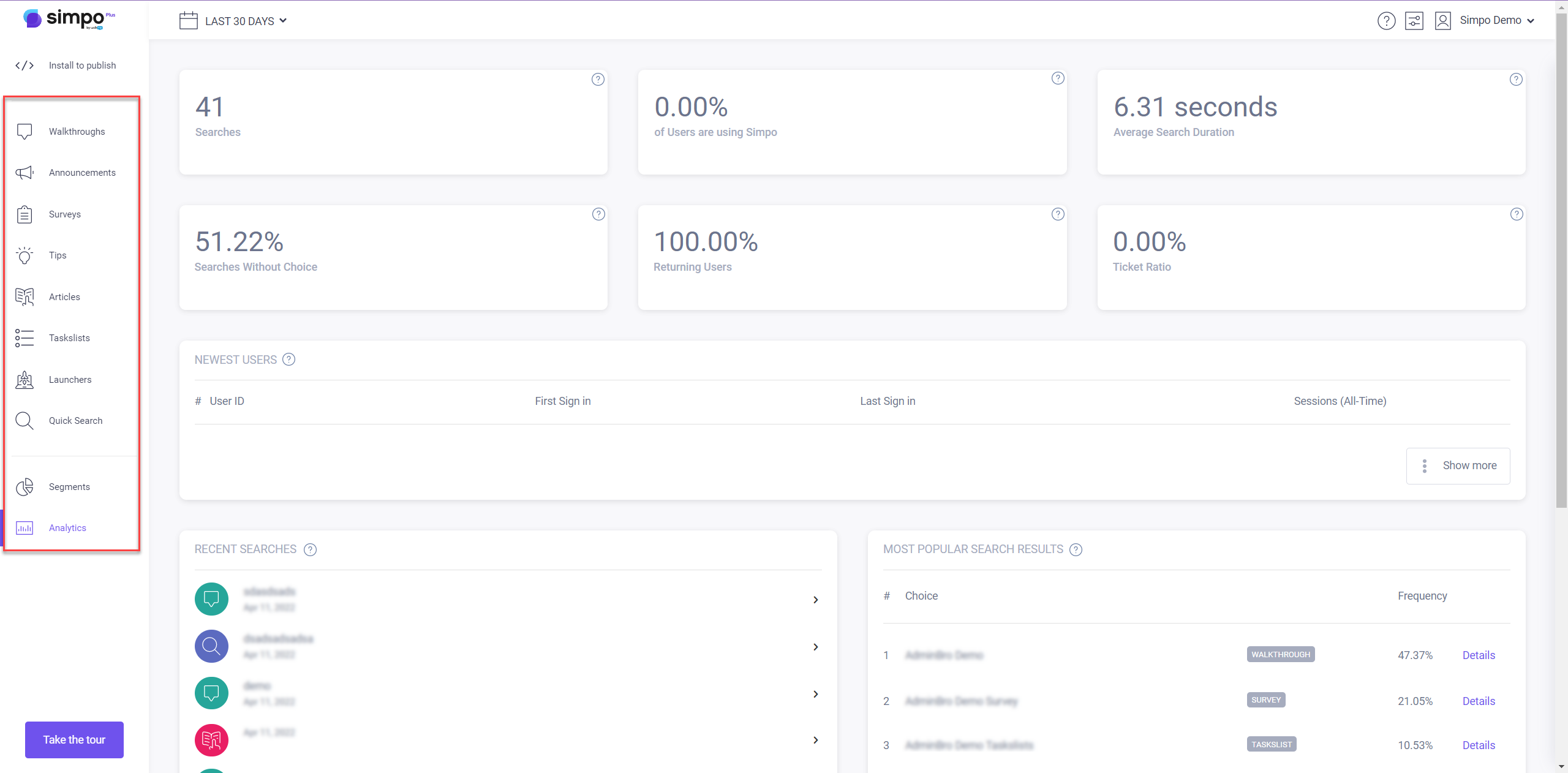 Header Bar
---
In addition to the Navigation Bar, the Header Bar always appears at the top of the page. The bar includes buttons to access the configuration page, open the help center, and view account options.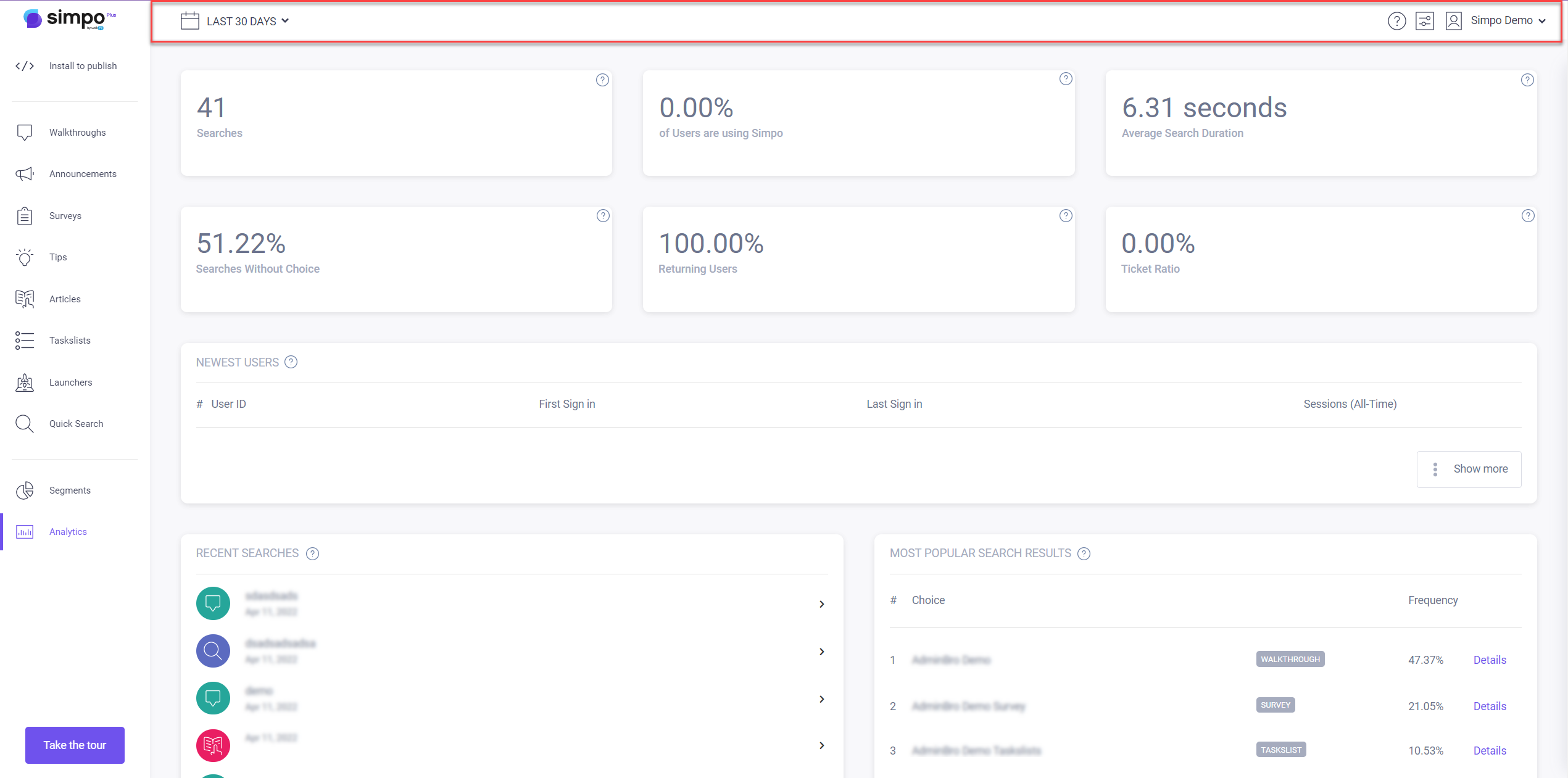 Have any other questions on the Simpo Dashboard? Send us a message at
support@simpo.io
---
---