Multiple environments on Simpo Plus
Simpo Plus can be deployed to more than one environment, so content can be tested on a Sandbox or QA before being published to production.
To set up the second environment, please contact us at support@simpo.io.
After this, users will be able to toggle between the different accounts once they have been created, manage the content and publish items in each of them.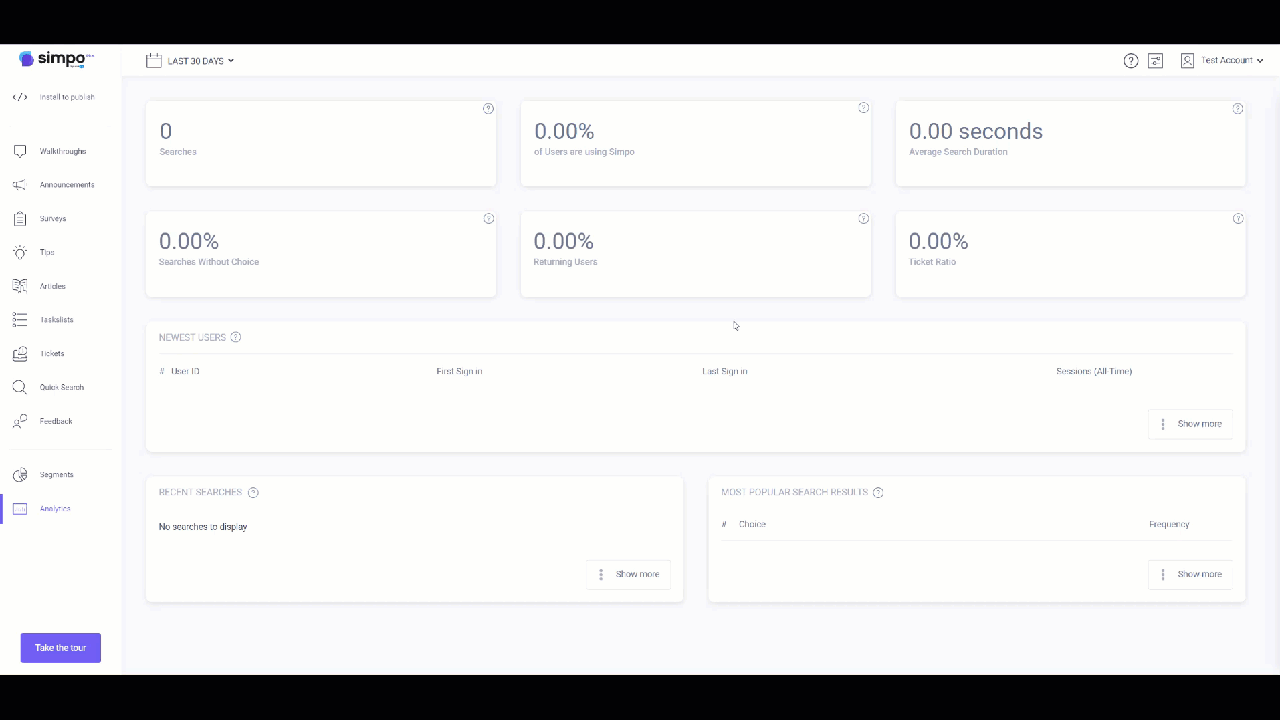 ---
Different JavaScript snippets will need to be embedded in each environment.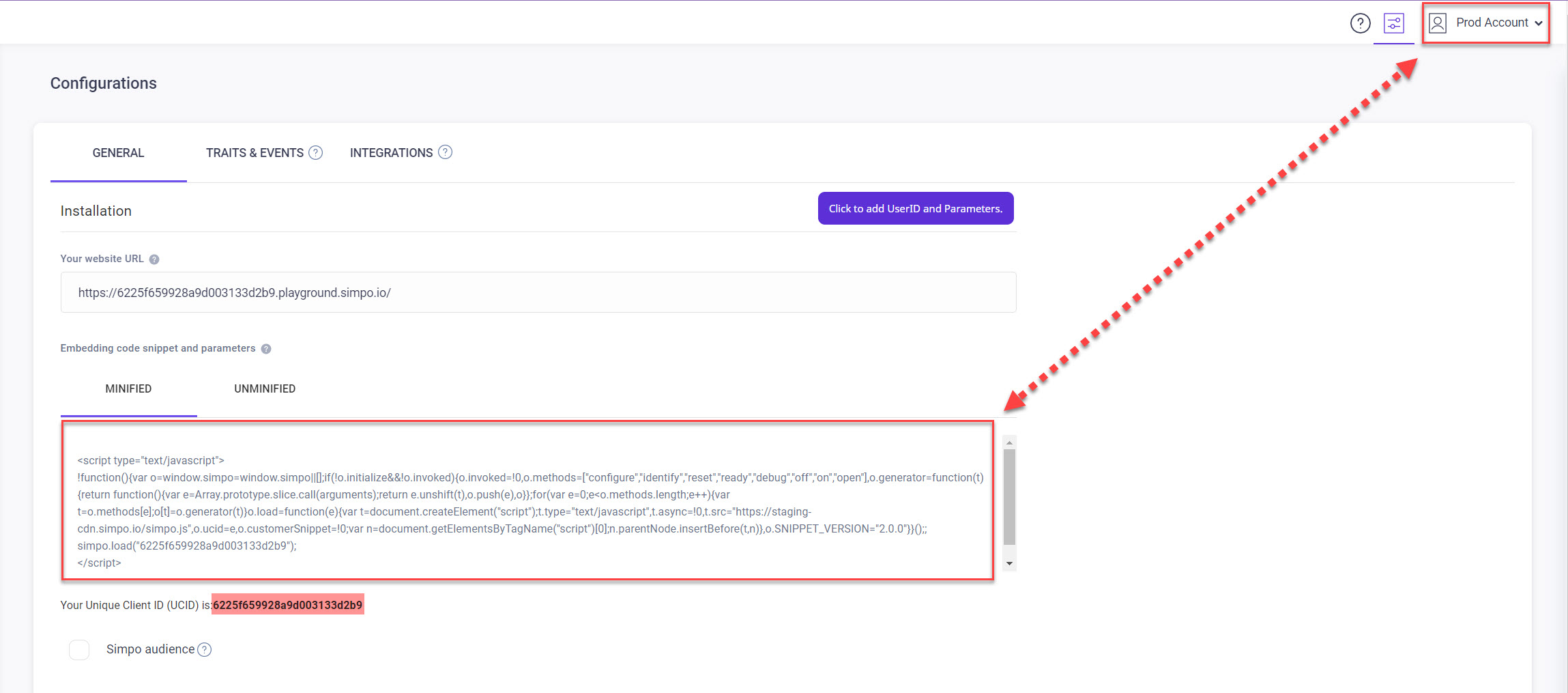 ---
Touches can then be exported / imported between environments.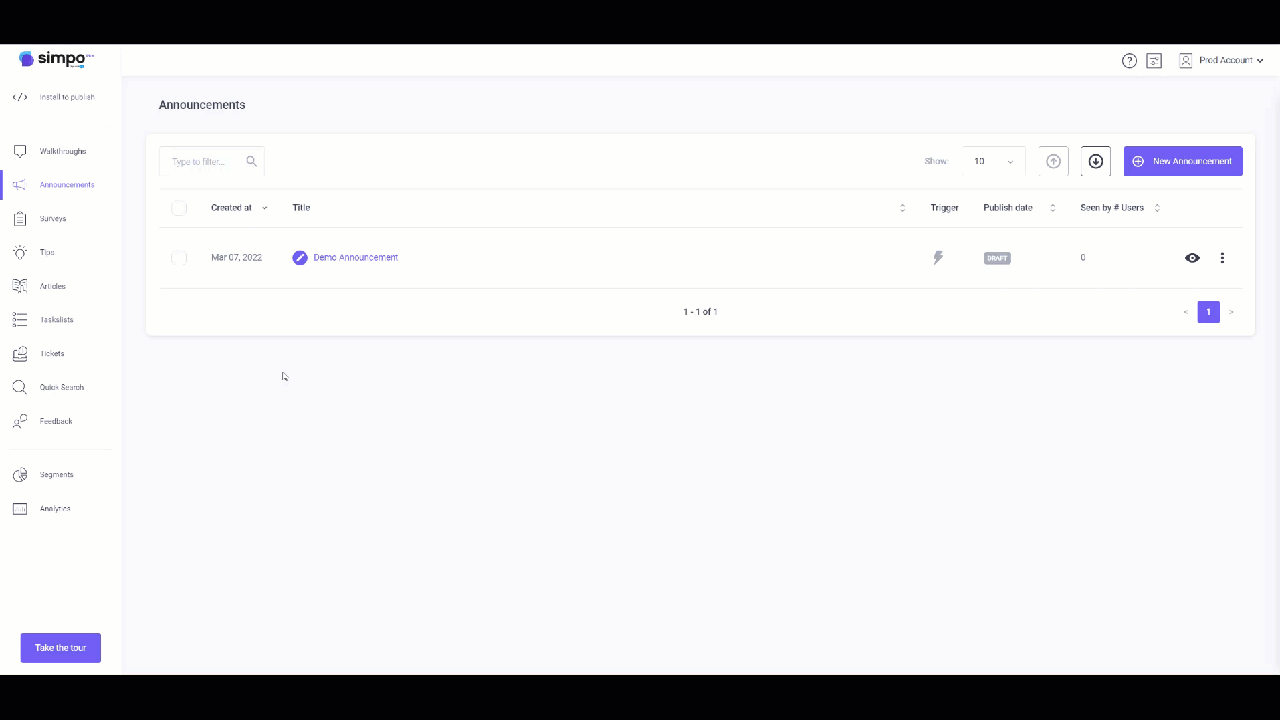 ---
---