How to Use Tickets
---
What is the Simpo Plus Ticket Tool?
Simpo Plus Tickets are a powerful tool that allows you to do several things. Most commonly, Simpo customers use the Ticket Tool in order to allow for their end-users to connect with them directly via a "contact support" like featured below: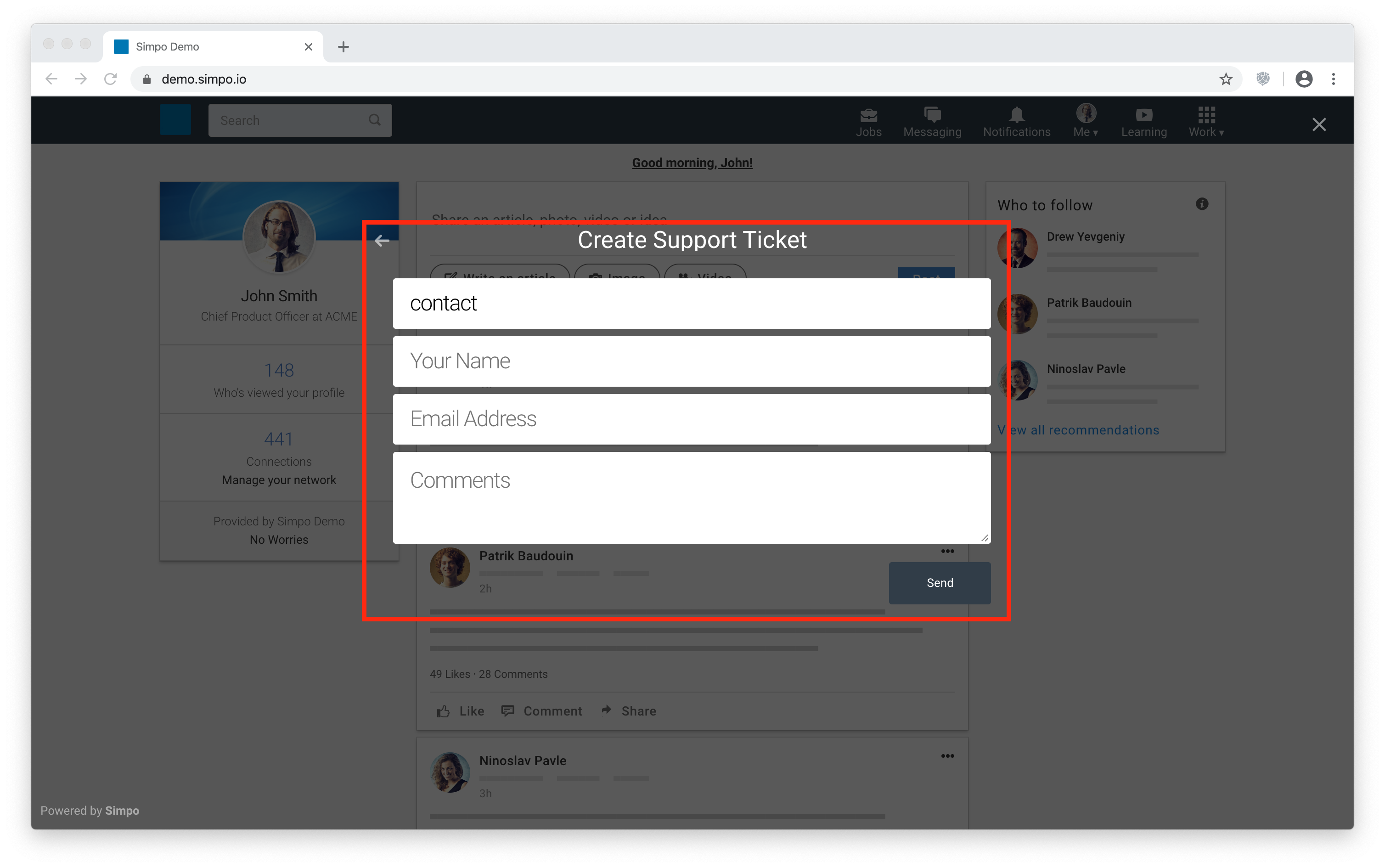 If you pass User IDs or specific parameters into users, our Ticket Tool will be able to recognize who is submitting the ticket, and they will not need to complete the fields like "Your Name" or "Email Address".
PRO TIP: Another method that the Ticket Tool is used is to provide your end-users the ability to submit free-text comments, questions, feedback, or any other type of suggestion to you. For example, you could create a Ticket Tool entitled "Request a Feature", and this would allow your end-users to provide you with feature requests in real-time.
---
How to create the Ticket Tool?
In order to create a Simpo Plus Ticket Tool, you can navigate to the Ticket Dashboard and click on the "+ New" button.
Once you click on the "+ New" button, you can start editing and creating your Simpo Ticket Tool. The Ticket Tools has all of the same abilities that allow you to design, create audiences, and add specific titles.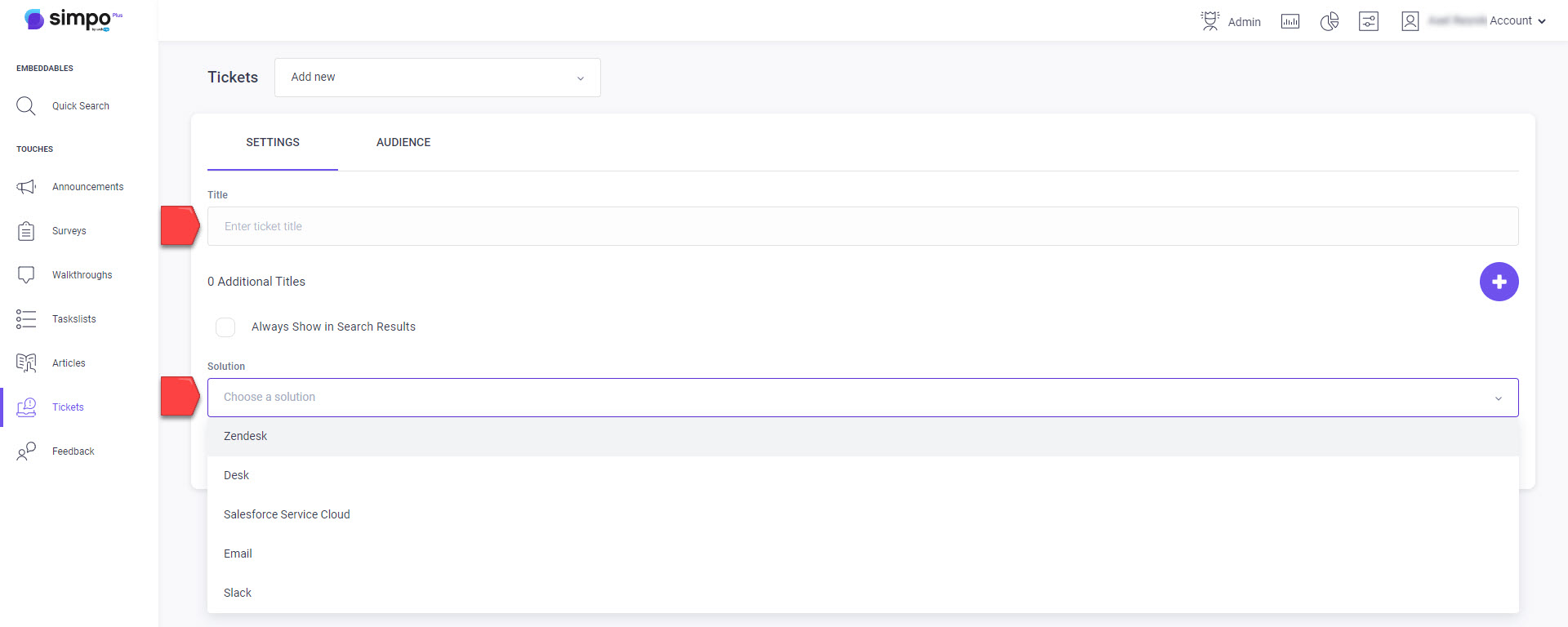 If you already have a ticketing solution, Simpo Plus has the power to integrate directly into that solution so that all of your tickets can be managed with that solution. If you would like to integrate the Simpo Plus Ticket Tool with your ticketing solution, you can do so
here
.
PRO TIP: By creating specific Audiences for the Ticket Tool, you can create premium levels of support to your most important users!
---
---