Tips for Creating Great Announcements
---
Already know how to create Announcements and looking to improve your content? Look no further!
Here you can find our best practices and tips to improve your Announcements today!
1) Keep it short!
Be mindful of the amount of content placed within Announcements!
Depending on your users' device/resolution, your content may be outside of the initial view of the announcement. While users can scroll down on longer Announcements, some users may fail to do so - possibly missing critical information or a call-to-action!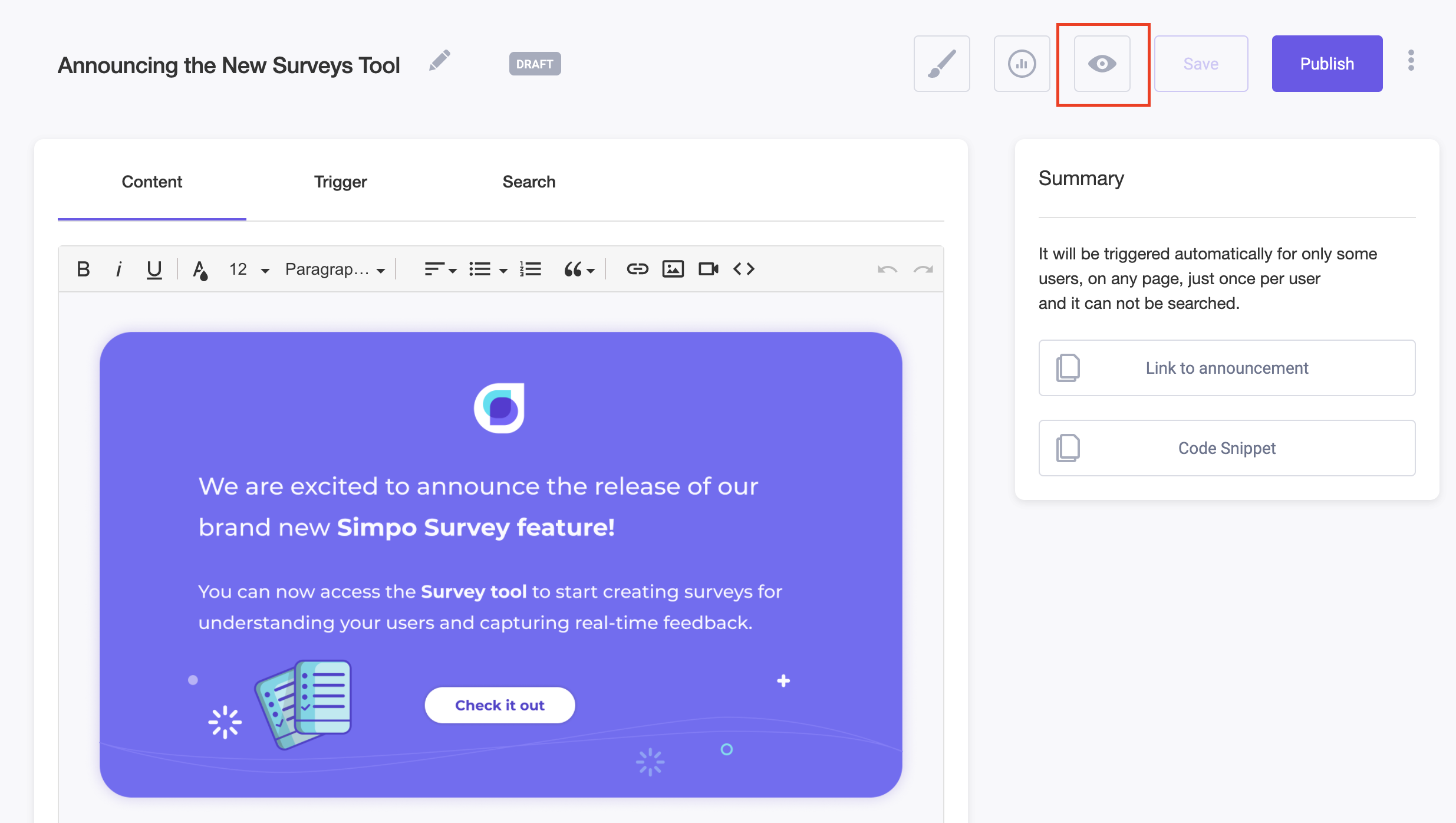 ---
2) Use a variety of media
It is no big surprise that images or videos are more eye-catching than text alone!
Which Announcement would you rather see?

Most users would choose the option on the right! Did you know that by implementing non-text elements into your Announcements you can double average user view time? View time is often a critical metric in factoring user awareness, education, and adoption! If you haven't done so already, add media to your Announcements - your users will thank you!
Learn more about adding media to Announcements here.
---
3) Segment your audience
Don't pester your users with irrelevant information! Segment!
While Announcements are perfect for providing "system-wide" updates and information, the tool is at its most effective when targeted to specific users or audiences. By adjusting your Segments and passing in Parameters, you can create messaging that could be seen by users of a specific plan type or that still need to complete a specific action - even to users of an individual account! Target your Announcements to keep your content relevant and tailored to your users.
Got questions on how to perfectly target your Announcements? Reach out to us at
support@simpo.io
---
4) Include a Call-to-Action
Announcements can provide more than information to your users!
You can combine other Simpo Plus Tools into your Announcements to encourage a specific user behavior or action. Walkthrough, Articles, Surveys, and more can be embedded into your Announcement to "pull" your user to a new feature, release notes, or a sign-up page. The choice is yours!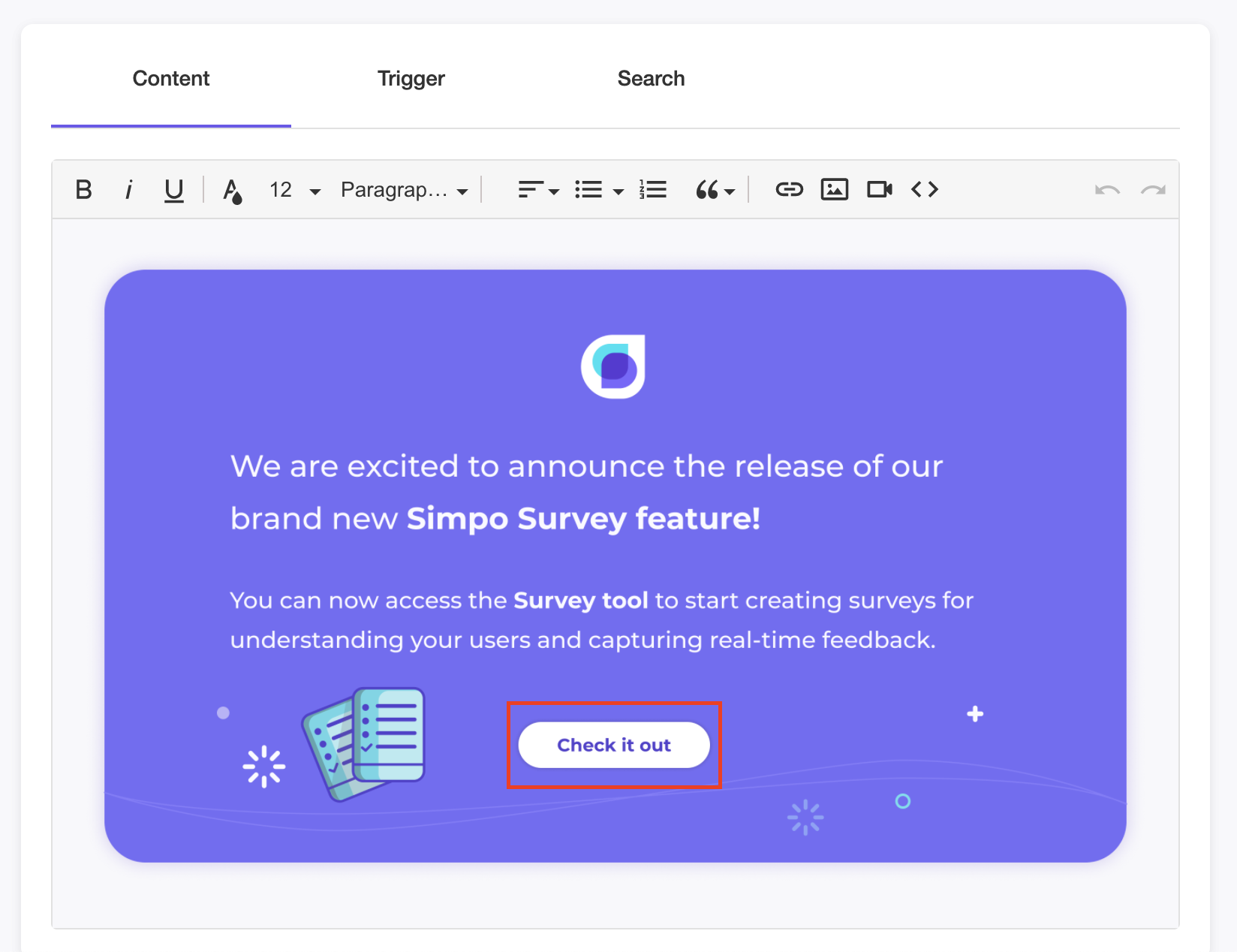 Do hyperlinks seem a little plain? Quickly create eye-catching buttons using CSS!
Read more about using CSS in Simpo
here
.
---
5) Preview Before Publishing
Check how your Announcement will look before pushing it out to your users!
Avoid publishing Announcements with errors in size and formatting. Incorrect or unsightly Announcements can be detrimental to your goals! Take a moment and use the Preview tool to see what your content will look like on different devices.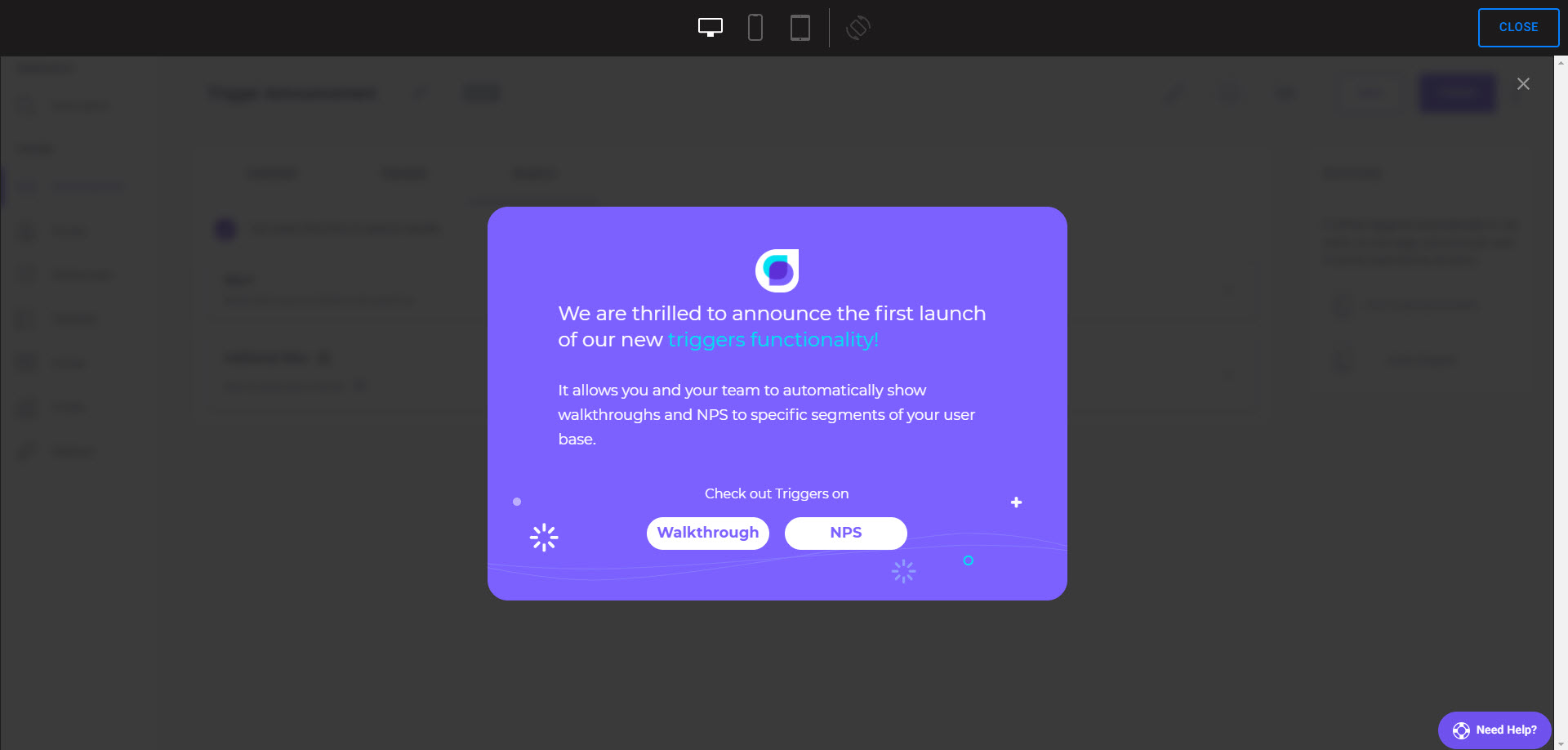 ---
---