ServiceNow Integration
---
Simpo Plus's Articles application can integrate with ServiceNow's knowledge base.
The articles will sync automatically every 60 minutes. It is possible to sync articles manually as well.
Integration with Simpo Plus
Login into your Simpo Plus dashboard: https://app.simpo.io
Head over to Articles And click on Settings

Under Articles Integration Choose ServiceNow
Input your Subdomain, Client ID, Client Secret, and Refresh Token.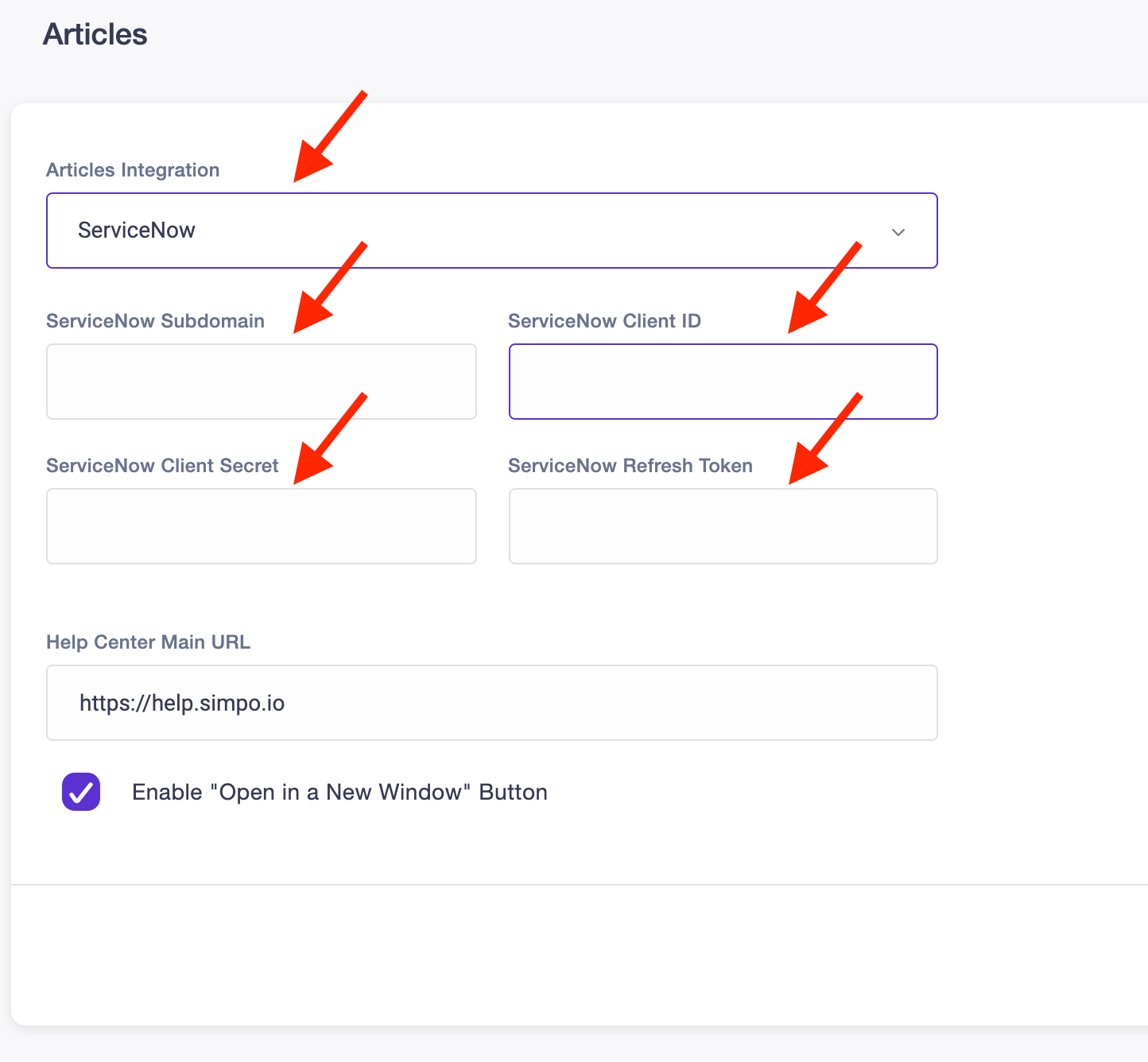 Note: Your knowledge base must be set to "public" in order for Simpo Plus to access it.
Click Save
After Clicking Save, Sync Articles button should appear. When clicked, it will sync articles manually

Best of luck!
---
---