Shortcut FAQs
---
What are Shortcuts?
The Shortcuts tool guides users through a multi-step process by instantly taking them to the right place within an application. Shortcuts are used to deliver an automated workflow that drives the user directly to what they are trying to do. It should be impactful, brief, and efficient in driving in-app experiences.
What are Shortcuts used for?
Shortcuts are used for guiding users and providing low-touch support. They are most effective with users that may not need or want the step-by-step guidance of a Walkthrough.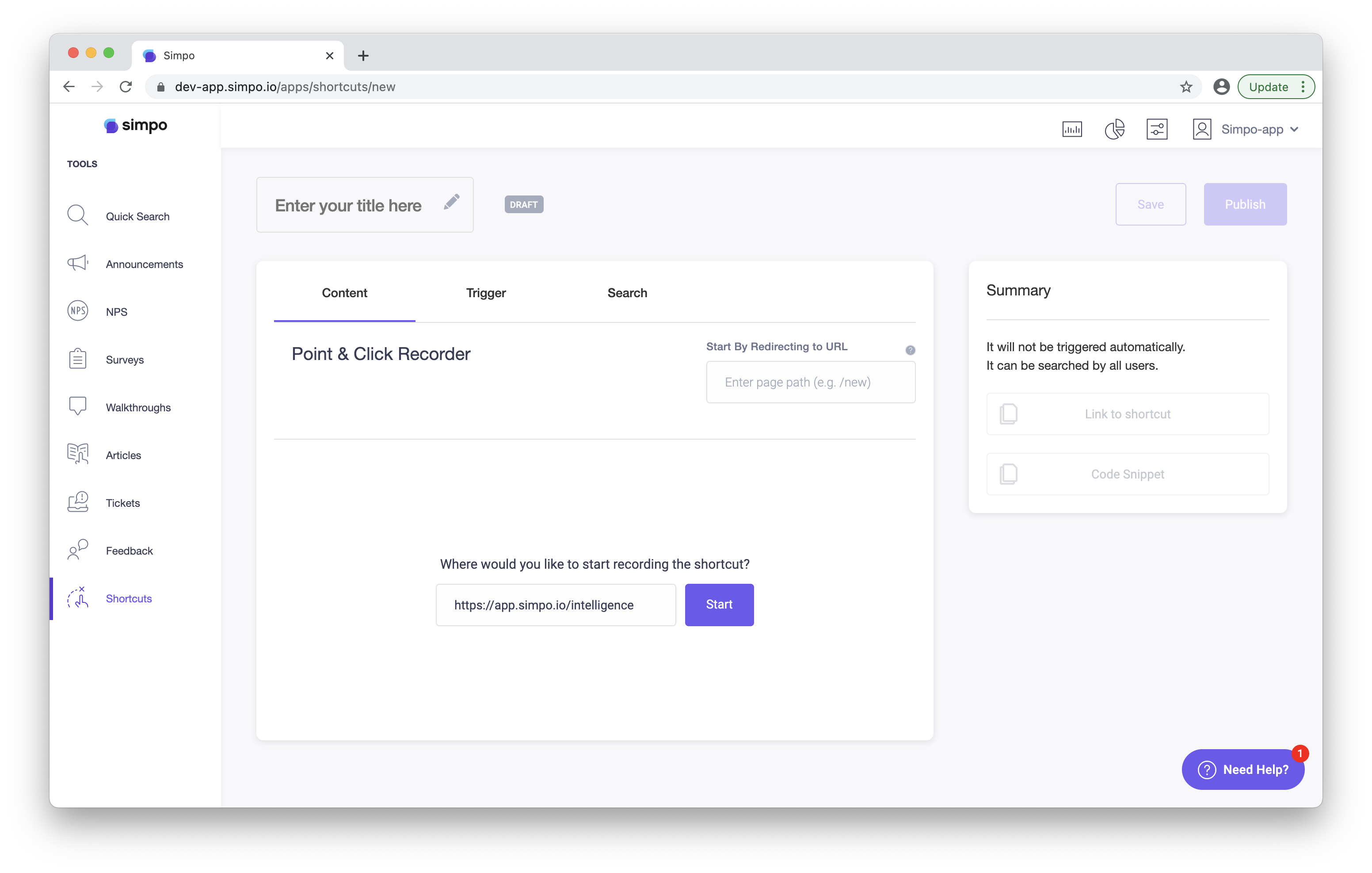 Where can you use a Shortcut?
Shortcuts are fantastic for repetitive tasks that your users may need to complete or for routine processes such as 'resetting a password' or 'changing a profile picture'. Try using Shortcuts for a website tour, installation guidance, new user integration, or assistance with support tools.
How do I create a Shortcut?
To create a new Shortcut, click the "NEW" button with a plus symbol located top right on the Shortcut page.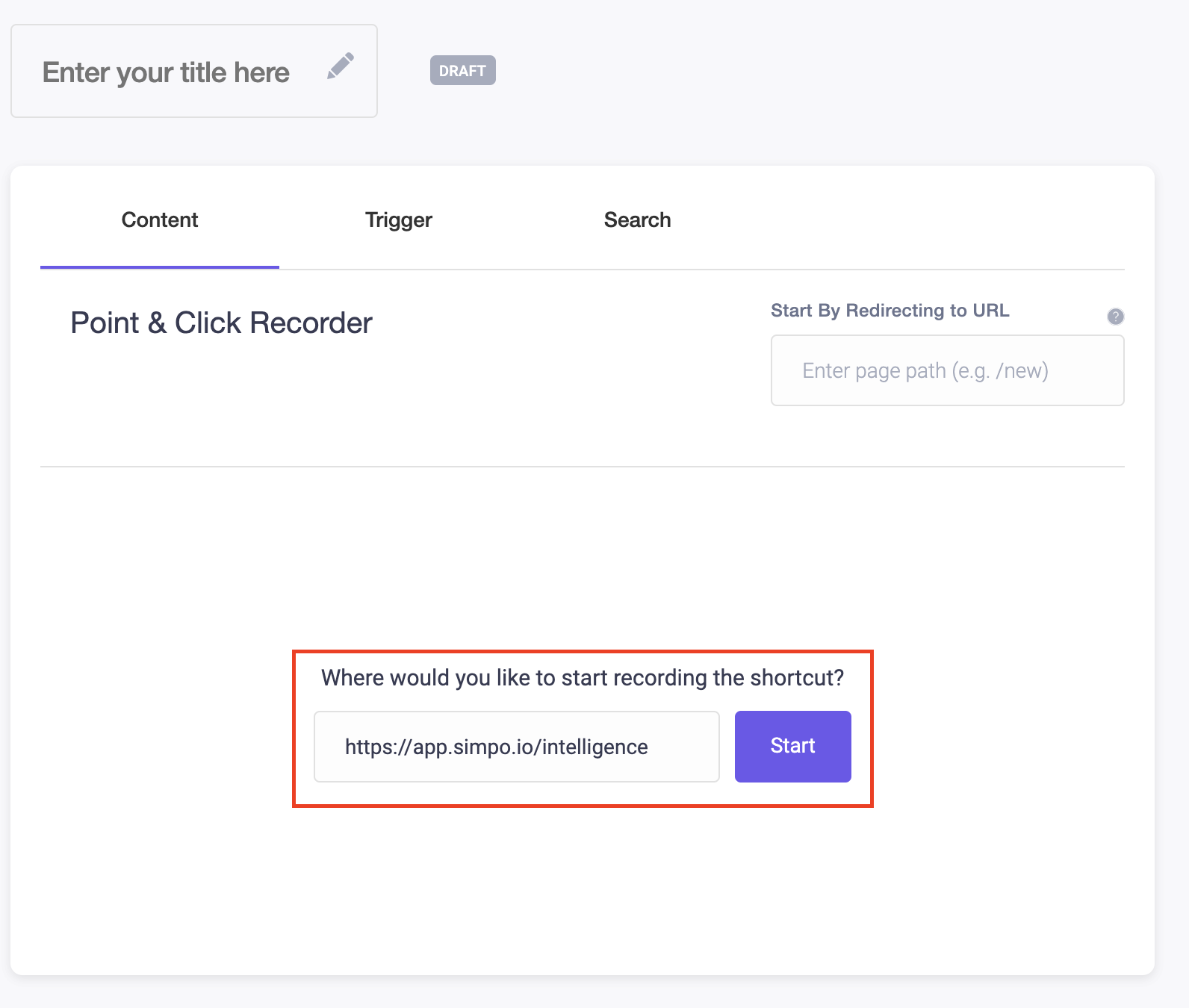 Once you have clicked on the "NEW" button, you will be taken to our Shortcut Builder as seen below. You can then click "START" and begin creating your Shortcuts.
Read more about how to create a Shortcut here.
Is there a limit to the length of Shortcuts?
There is no limit to the length of Shortcuts. To prevent low completion rates, we recommend keeping Shortcuts under ten steps.
---
---