Signing up for a Simpo Plus 14-Day Trial Account
---
Congratulations on starting your 14-Day trial account with Simpo Plus! We are excited to help you explore Simpo Plus's platform and, more importantly, help your users use your product.
In order to get started on the 14-Day trial account, please be sure to complete the Welcome form with your contact information.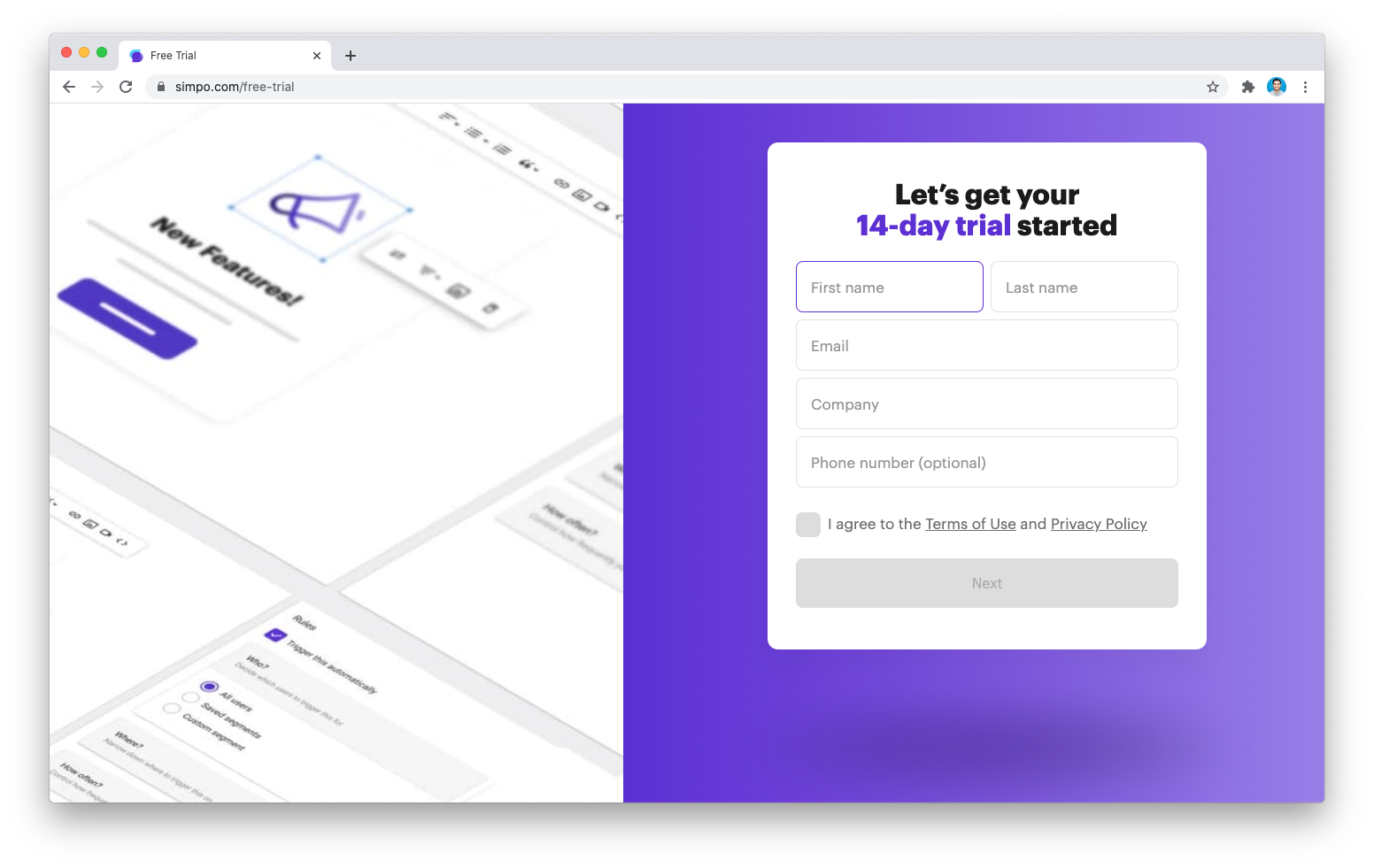 Also, be sure to let us know What would you like to use Simpo Plus for? This will allow us to tailor the trial account to your specific use case and set of business goals.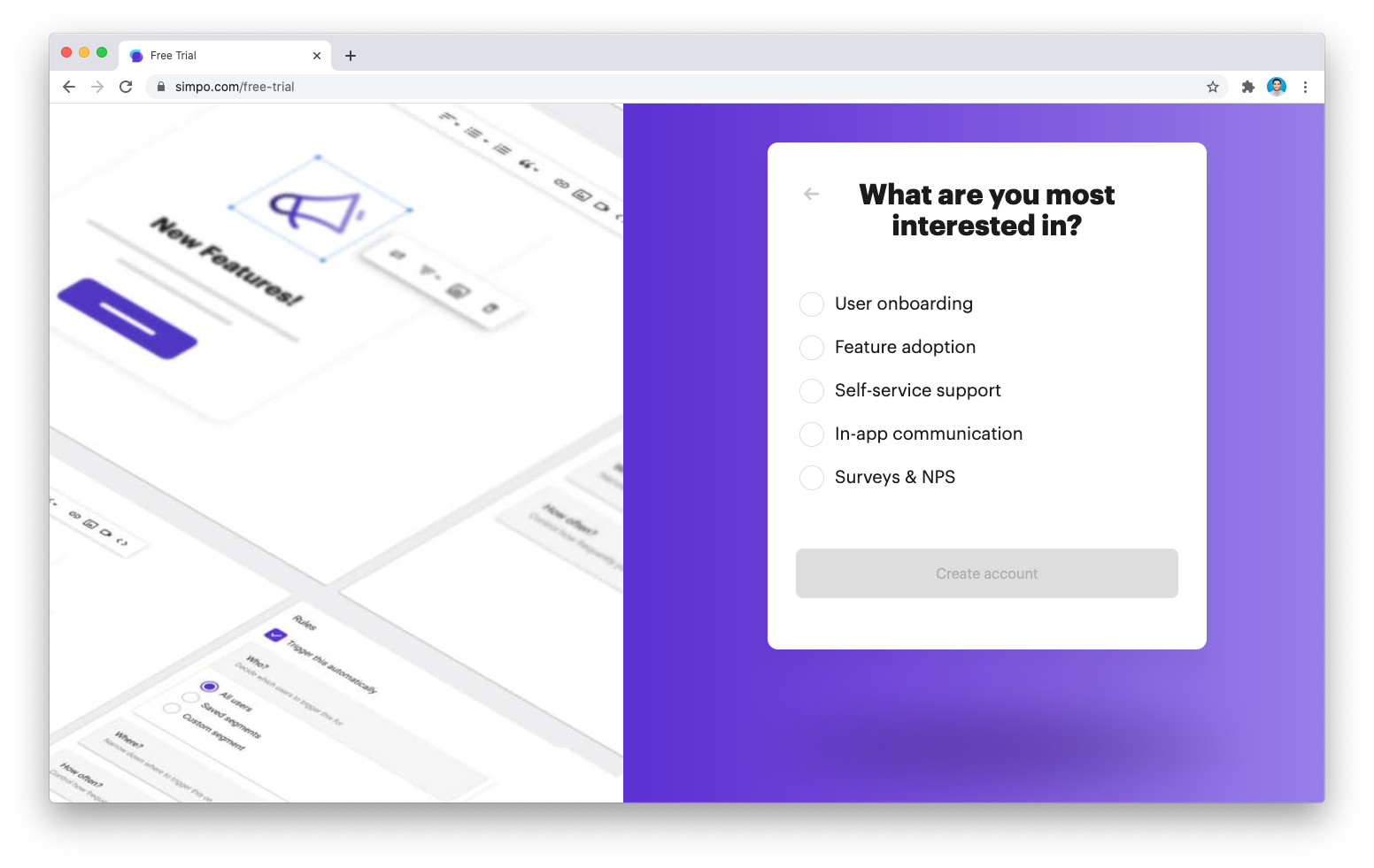 Congratulations on successfully signing up for your Simpo Trial Account! We are excited to help you get started on publishing content! On your first time accessing the Simpo Dashboard, you will be given a Walkthrough of how to navigate within the Management Console and Navigation Bar.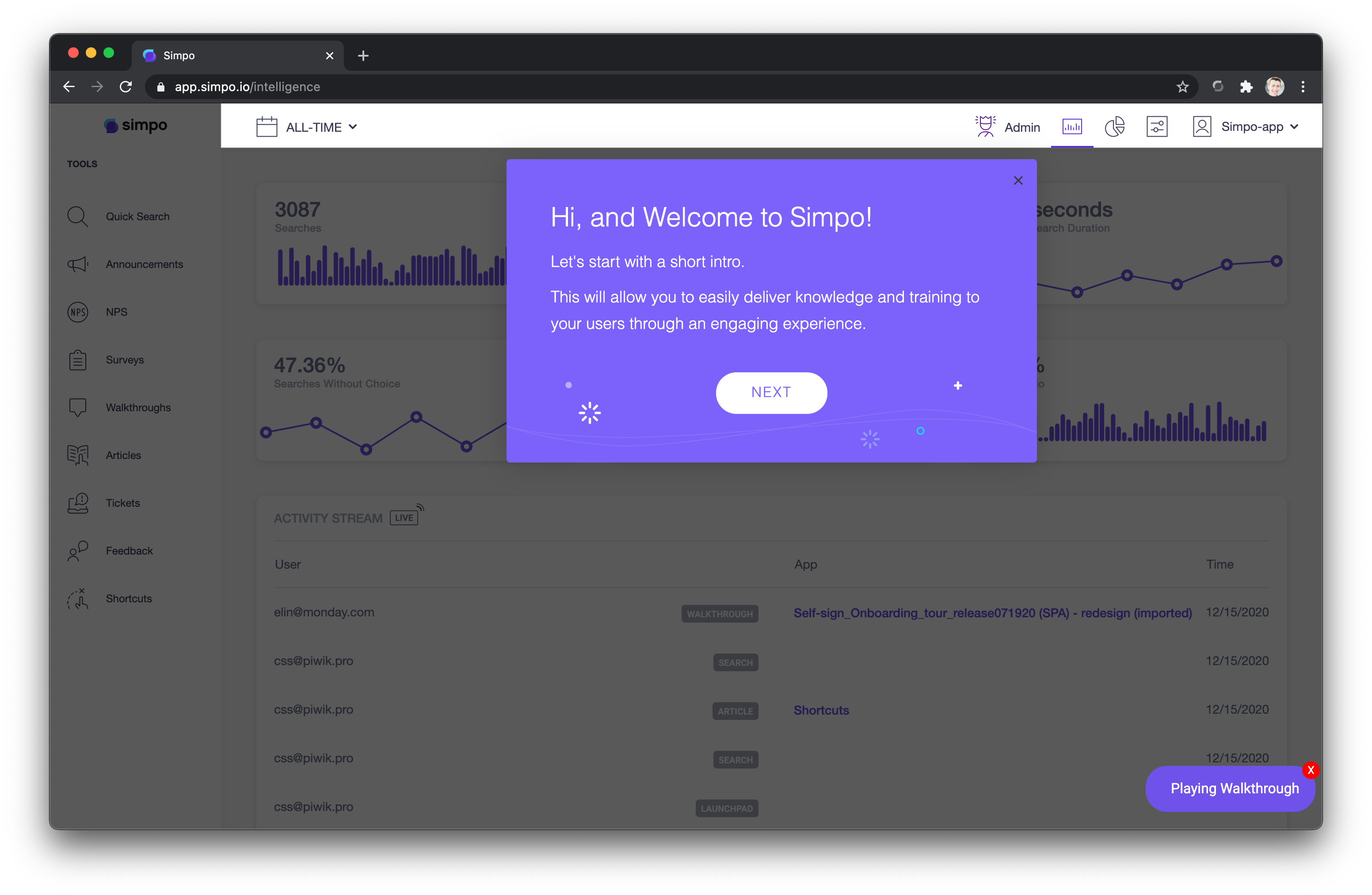 Getting Started
---
Before creating any Simpo Plus Tools, please be sure to add the Simpo Chrome Extension and follow these directions on how to use the extension here.
Once you've added the Simpo Plus Chrome Extension, please navigate to the Configuration page in the top right of the page: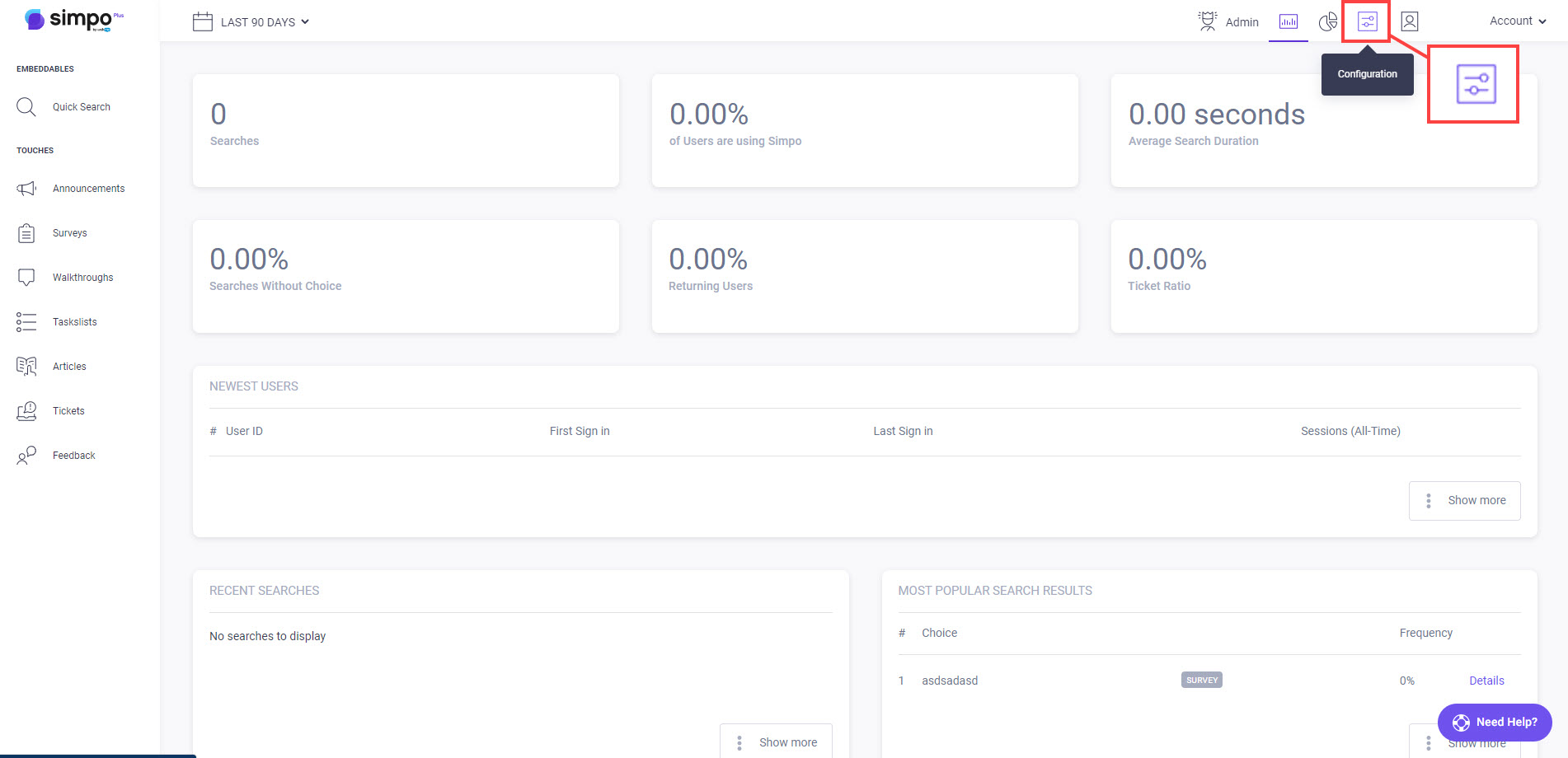 On the Configuration page, you will need to add in a specific Base URL and Full Site URL as seen below. Here is an example of a Base URL and Full Site URL:
Base URL: app.simpo.io
Full Site URL: https://app.simpo.io/
Adding in the Base URL and Full Site URL is critical as this is where the Simpo Plus Tools you create and publish will be displayed.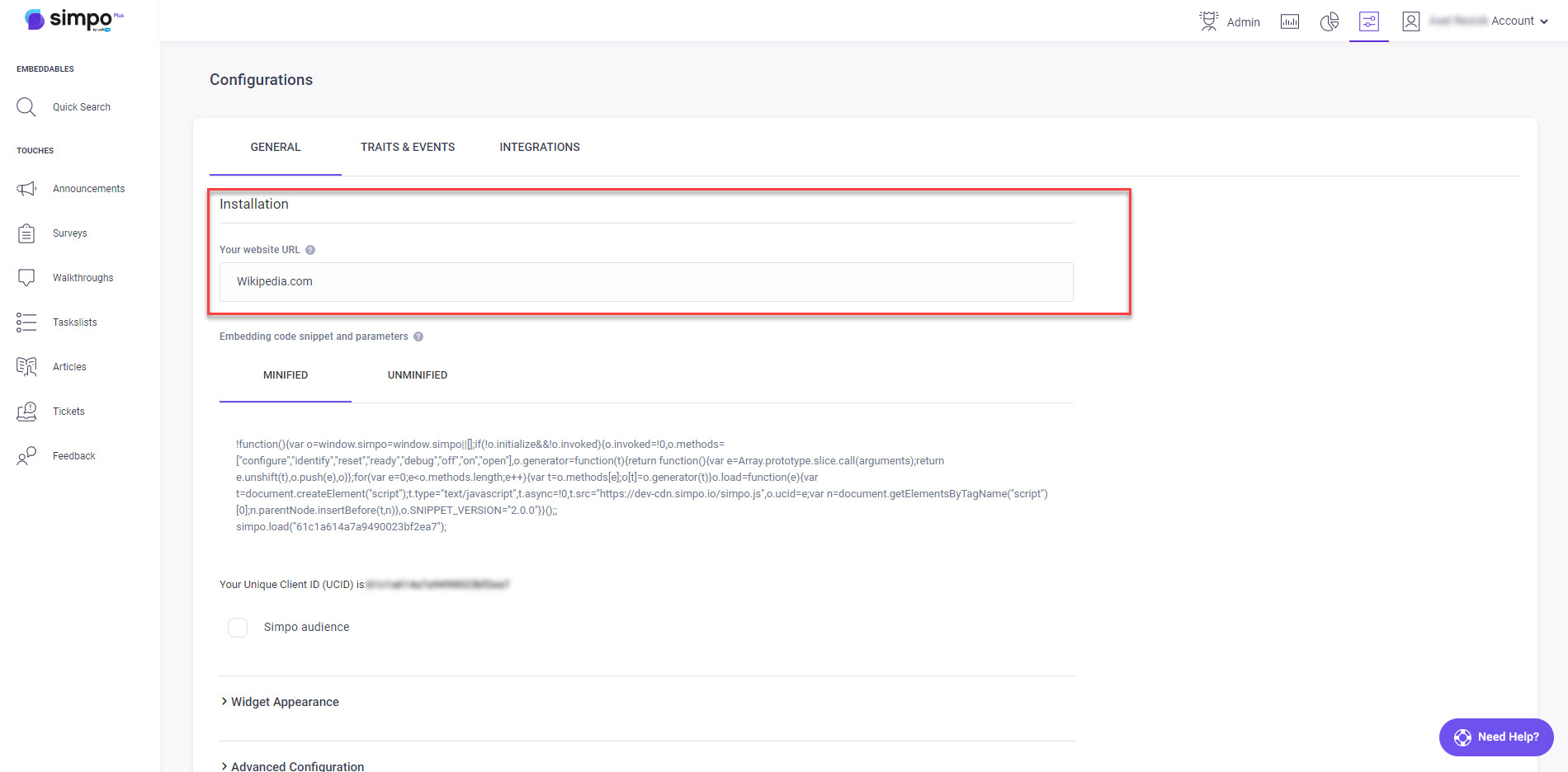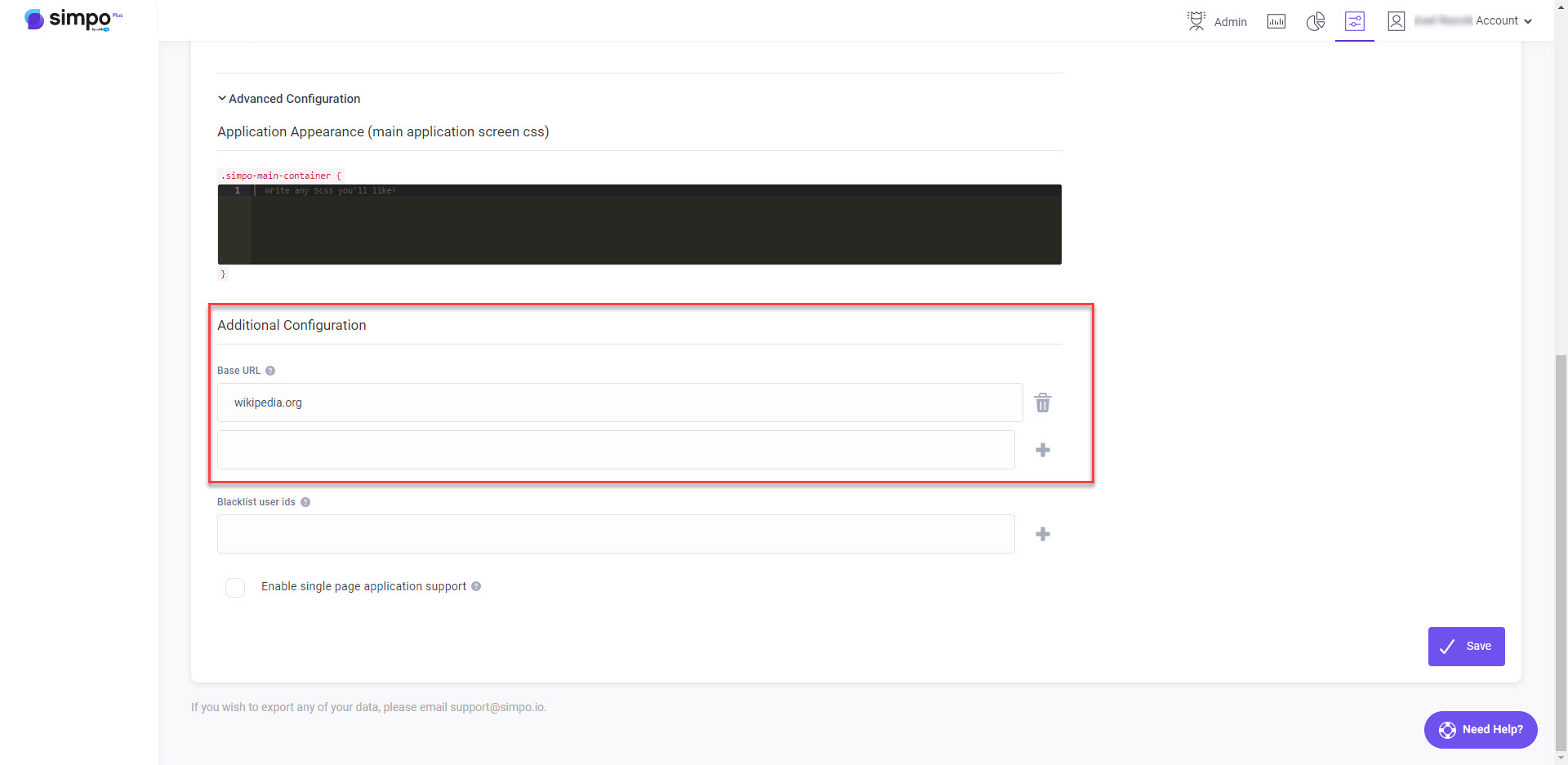 After adding in the Base URL and Full Site URL, you are now ready to start creating Simpo Tools and publishing them on your web application.
---
---