How to Use Quick Search
---
Simpo Plus Quick Search is the engine that powers everything related to your Simpo Plus Tools. The Search Bar is how your end-users will start their Simpo Plus journey by accessing the information they are looking for. By clicking the Widget, a user can access the Search Bar for everything related to what you have created in Simpo Plus or integrated into.
---
Search Analytics
The "Analytics" tab allows users to view either the most popular or most recent searches.
Note that the time range for the Search Bar Analytics is set by default to the last 30 days. You can shorten or extend the range by clicking the calendar icon in the upper-left-hand corner of the dashboard.
Popular Searches
With the "Popular Searches" view, searches are sorted by the most frequently selected option to the least common selection and are represented by the blue bar.

Additional analytics (like tracking searches over time) can be viewed by clicking the graph icon to the right of the frequency bar.

Recent Searches
With the "Recent Searches" view, searches are sorted by the last search option selected, regardless if anything was typed into the Sear Bar.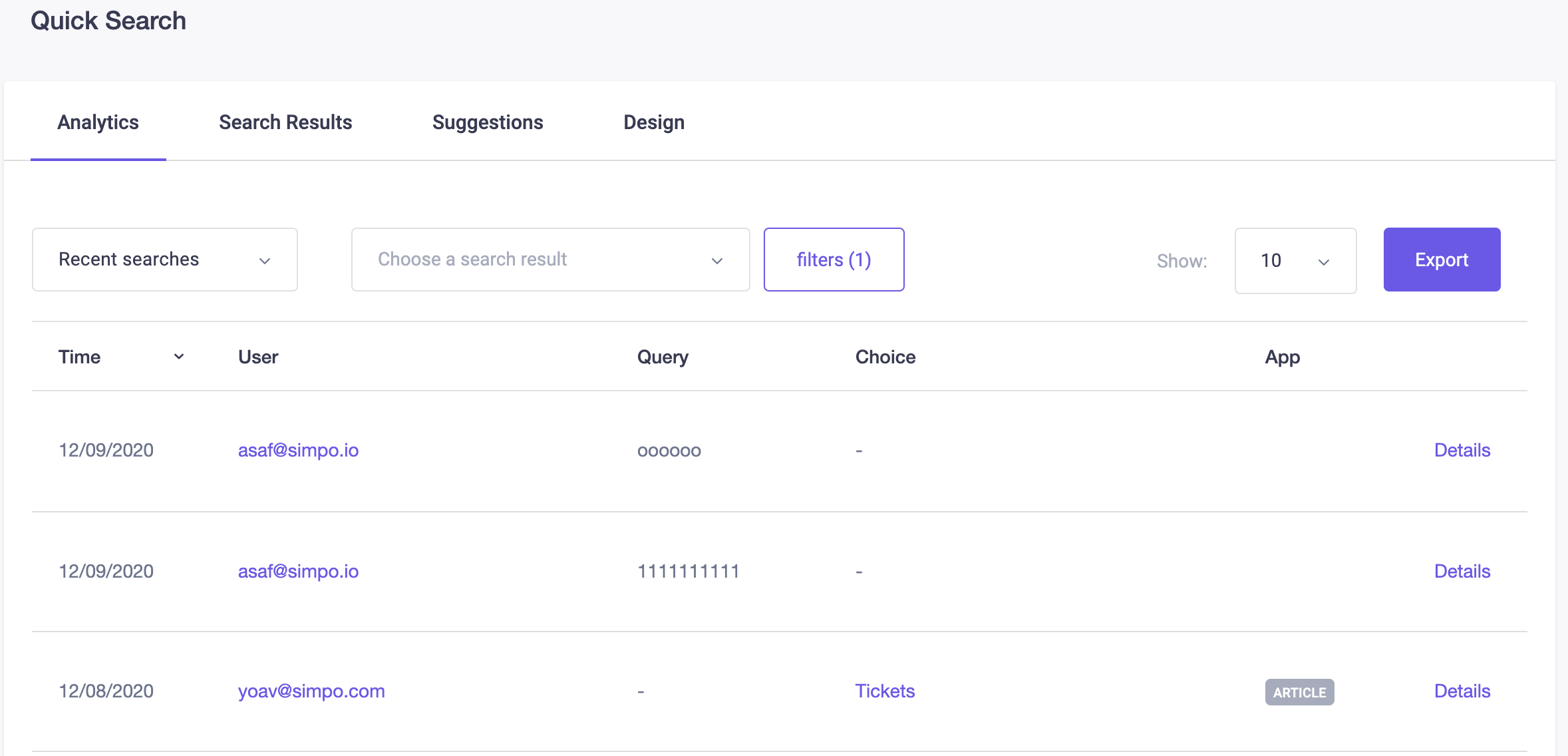 Selecting on the "Details" link will allow you to view additional information like the user's prior search or time spent searching.
Search Results
The "Search Results" tab shows a list of all accessible search results, regardless of any user segments.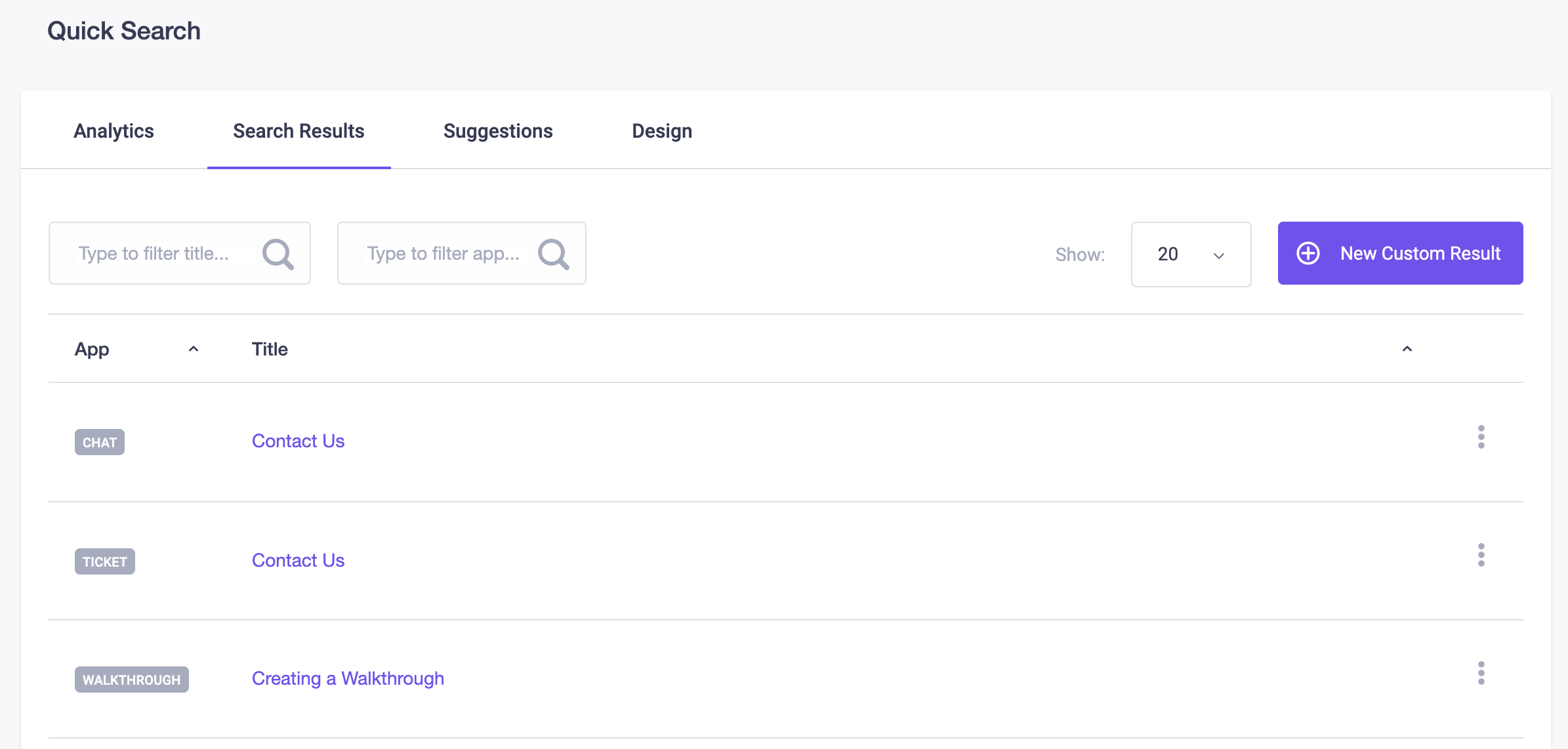 Clicking on a Search Result Title or the "edit" icon will allow you to edit the behavior, design, or audience of an individual search result.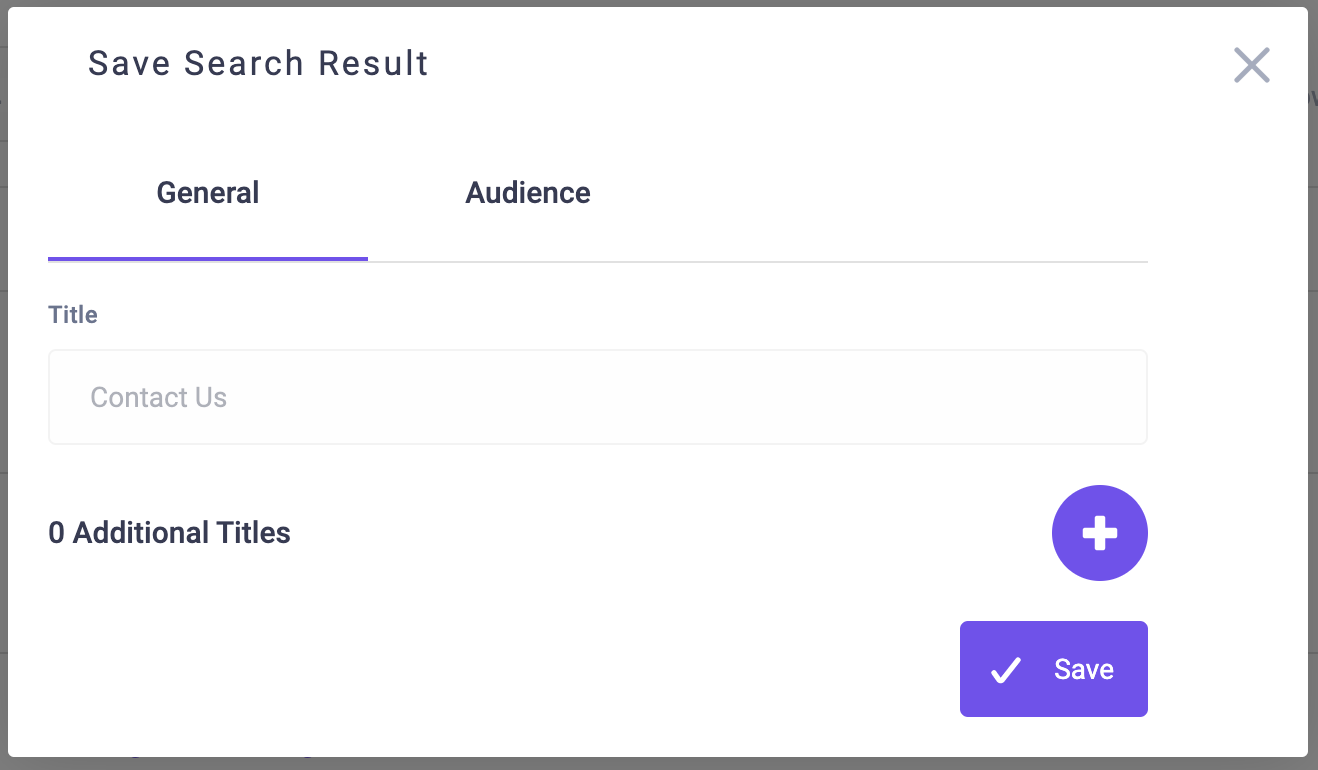 In the General tab, you can make changes to the main title and add additional titles.
In the Audience tab, you can create a new audience that can view the search result or use an existing one.
Search Suggestions
Not only are you able to customize the appearance of the Simpo Search Bar, but you are also able to customize what end-users are actually about to search for and find in the Search Bar. In order to do this, follow the steps below:
Select the Search Bar Tool on the left side of the page
Select the "Suggestions" tab at the top of the page
Select "New" and you can start creating your own Search Suggestions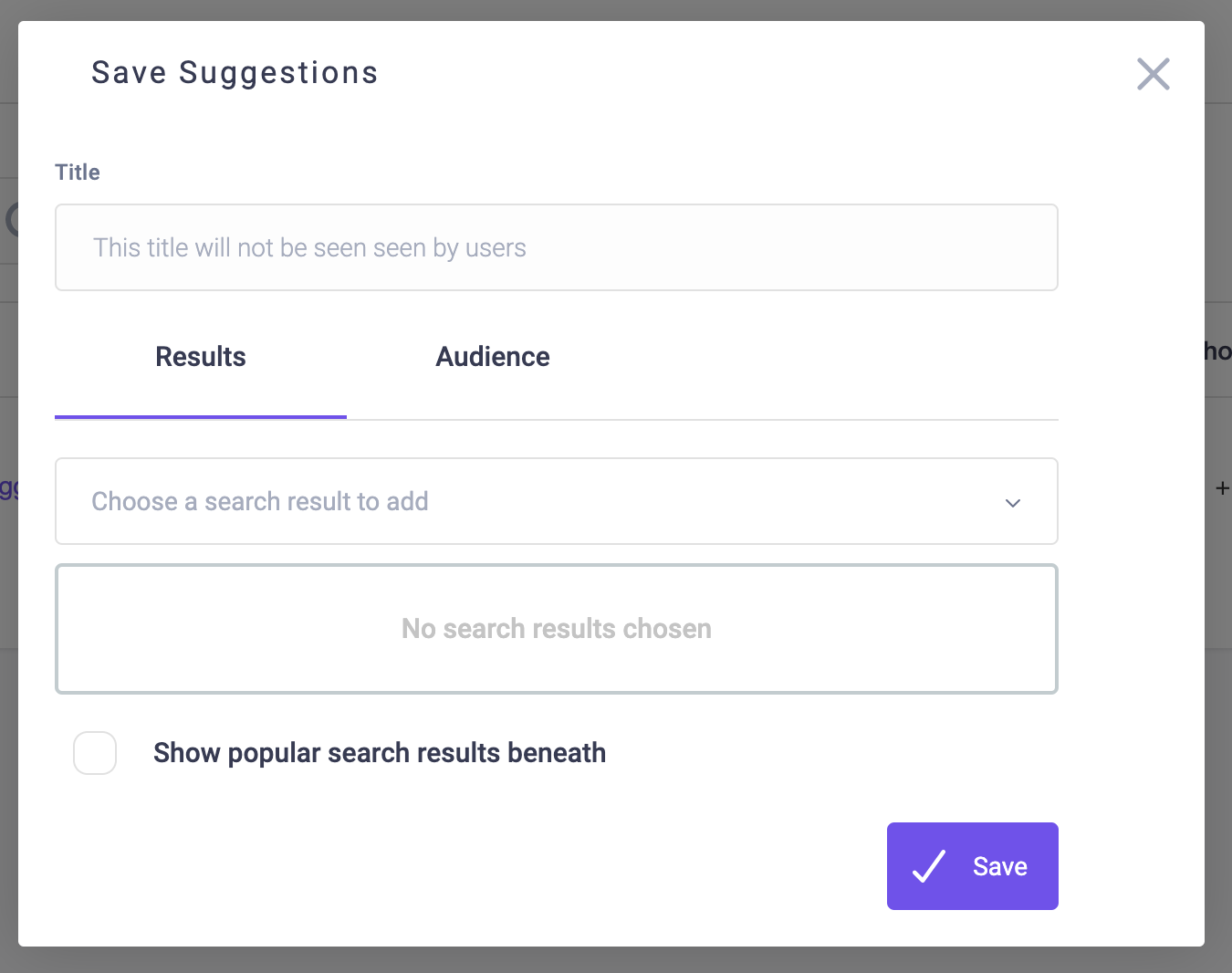 PRO TIP: You are able to create multiple Search Suggestions and create Audiences for each specific Search Suggestions. This allows you to create tailor searches for specific Audiences to ensure end-users are getting the most relevant information when they are in need.
Search Design
The Design tab allows you to change the appearance of each Search Result type (i.e. Articles, Walkthroughs)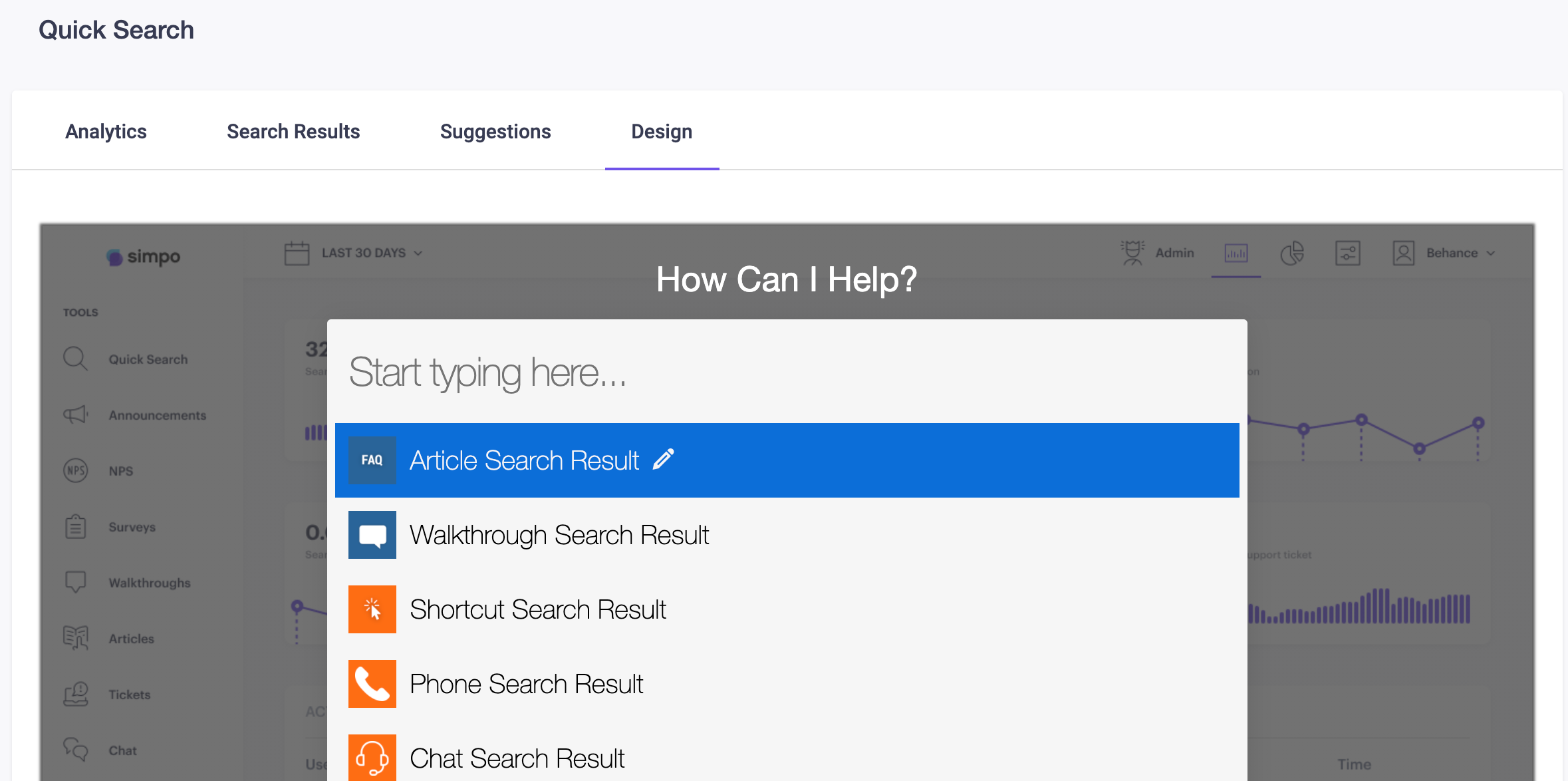 By clicking on the Pencil Icon to the right of the highlighted Search Result, you can open the design options.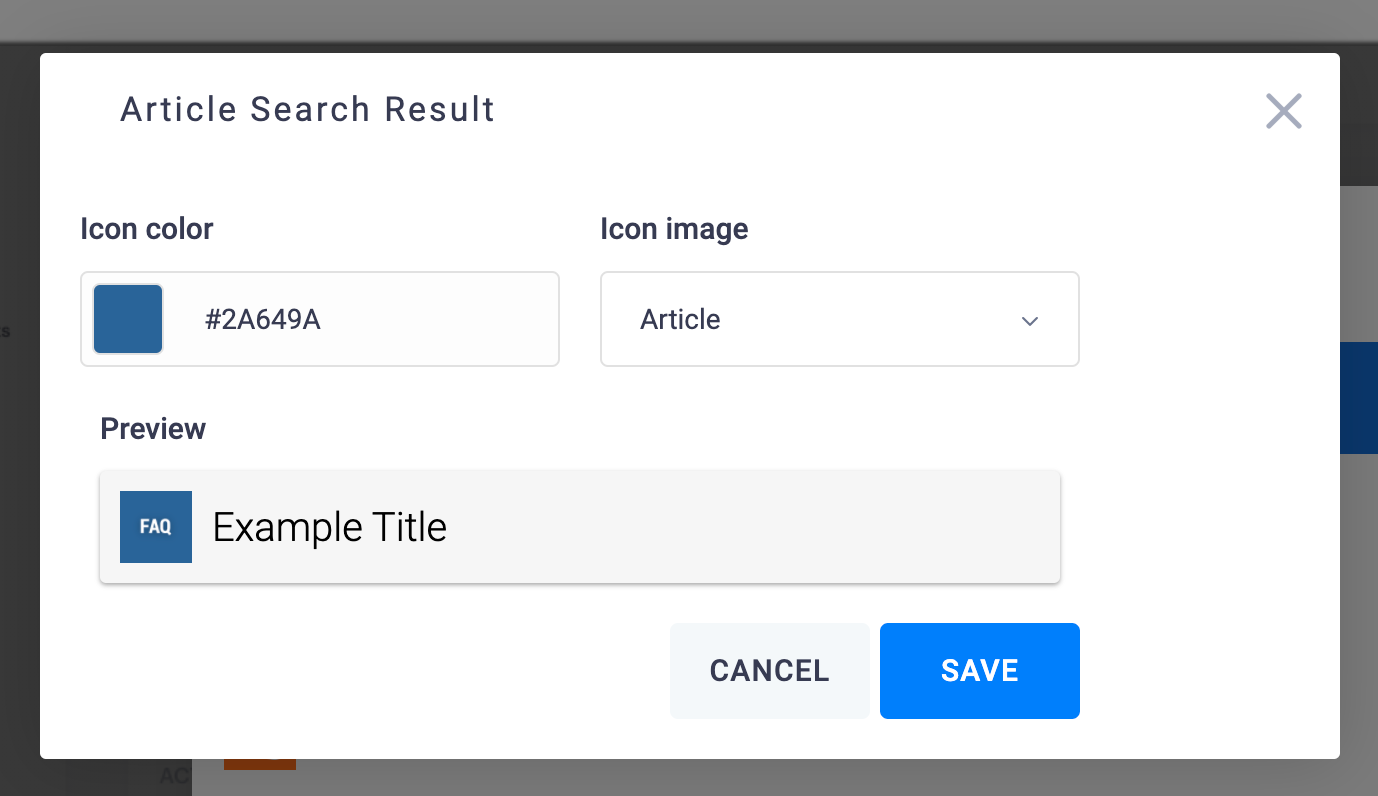 From here you can modify both the Search Result Color and Icon Image.
---
---