Downloading the Simpo Chrome Extension
---
The Simpo Chrome Extension allows you to quickly install Simpo to your own computer to view content in a personalized instance. Content created with the extension will only viewable to you and others with the extension until Simpo is fully installed.
Once you have received your Simpo Demo account (User Email and Password), please go to the Dashboard Link and make sure you can login. If you are not able to login please try resetting your password.
If you have not received your login details, please email your Simpo point-of-contact or support@simpo.com.
Once you have verified that you can login, please click here to download the Simpo Chrome Extension onto your browser.
You will need to use the Google Chrome Browser for this to work.
Once you have added the Simpo Chrome Extension onto the browser, please go directly to your web application or internal tool.
Once there, click on the Simpo Chrome Extension widget icon.
PRO TIP: Only click on the Simpo Chrome Extension widget once. If selected multiple times, the widget may not work properly.
The widget will remain GRAY until you click on it, and then it will turn SIMPO COLORS (as seen below) to signify it is working: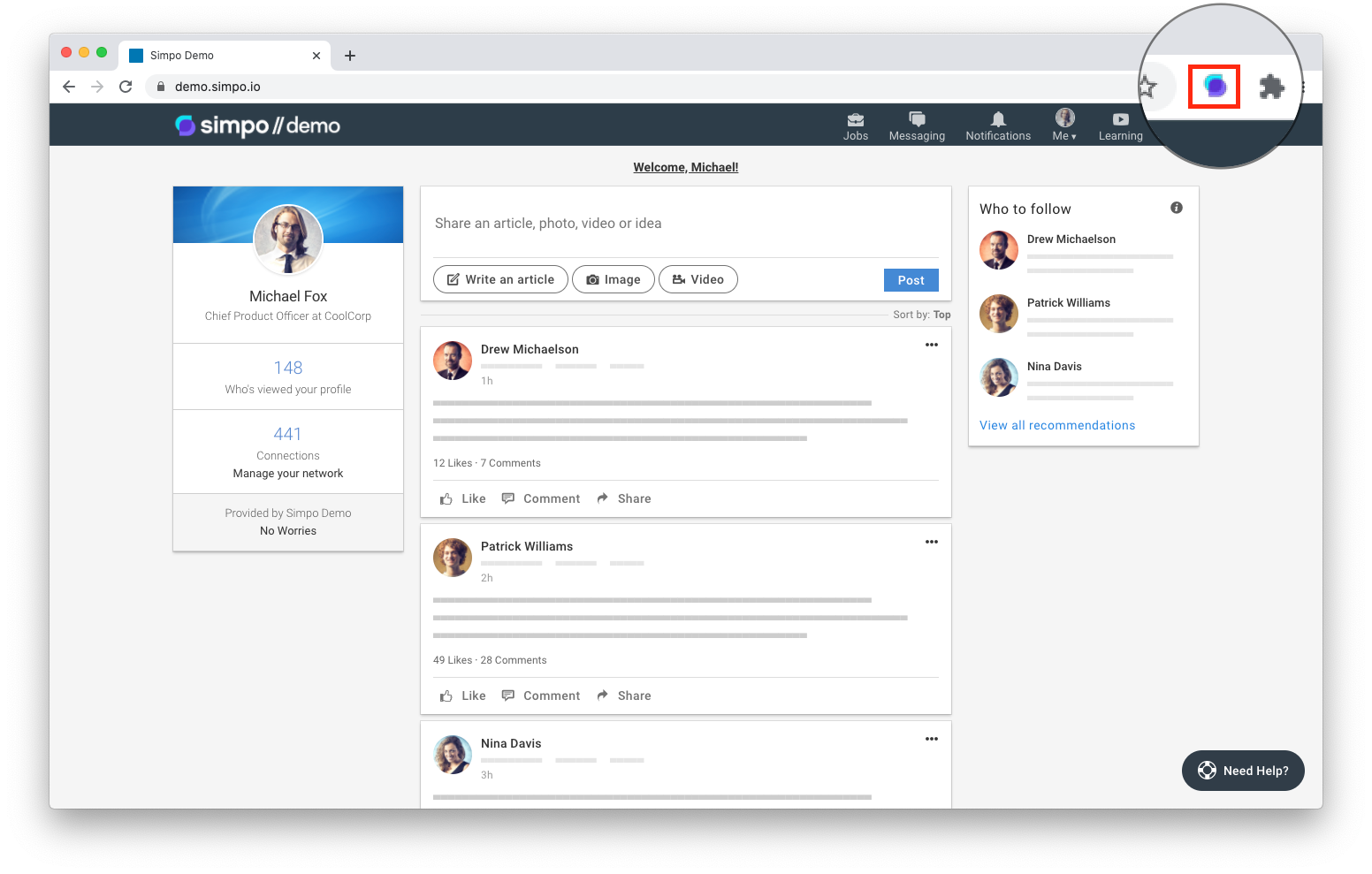 If done successfully, you will now have Simpo live on your website!
You can then click on the "Need Help?" button and this will take you to the Simpo Search Bar as seen below.
PRO TIP: You will have an empty Quick Search as there is no created content in your Demo Account. Once you start creating Walkthroughs, Announcements, and other Simpo Tools, you will have content to search within Quick Search.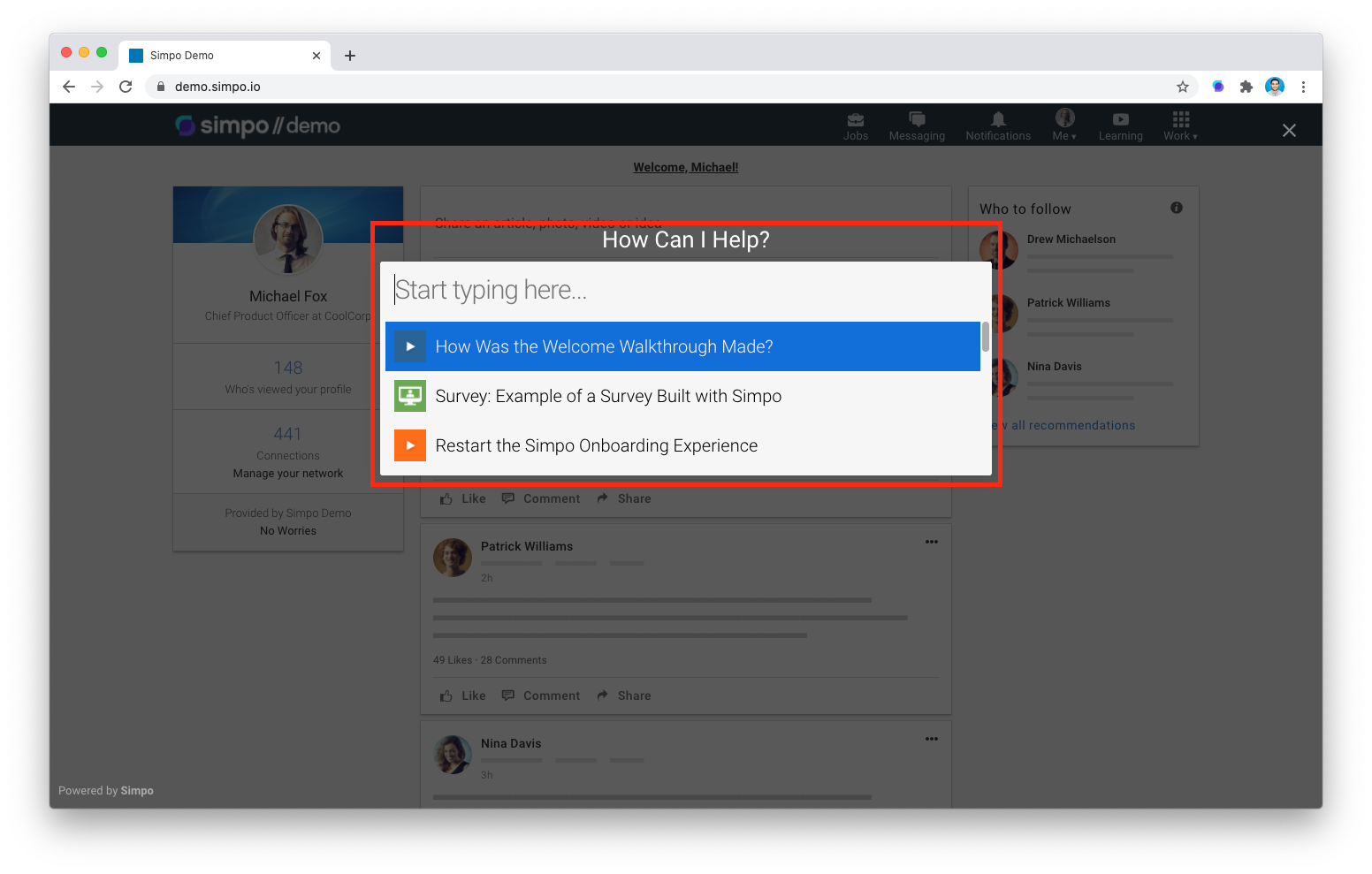 Troubleshooting and common errors: If there are subdomains on your website, the Simpo Demo Extension will need to be activated per subdomain. If you do not do this, some of the Simpo Tools may break when created. If you are not seeing the Simpo Demo Extension at first, please refresh the page a couple of times, and then the Simpo Demo should appear. 
---
---
---